How Robbers Struck First Bank Branch, Carted Away Items & Escaped 
Posted on May 11, 2022
MICHAEL AKINOLA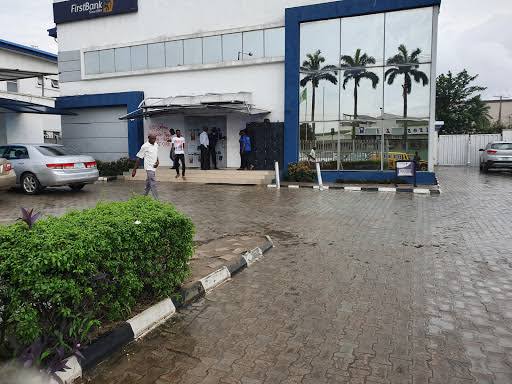 Police operatives at Man Centre Division of the Lagos State Command have commenced investigation to unravel the armed robbers, who robbed a First Bank PLC branch at night, carted away some items while the security men were on duty and escaped.

P.M.EXPRESS reports that the armed men went to the bank branch at Acme Road, Ikeja area of Lagos, to steal money and when the attempts failed, they carted away three air-conditioning system mounted at the bank and escaped.
The incident happened on 18th April, 2022, at the bank's branch at night when the management had gone home after work and only to came in the morning to discover that the items had been carted away.
The matter was reported to the Police, who moved into action to uncover those behind the attack. How the robbers gained entrance into the bank was a surprise to the Police, who were said to have intensified efforts and arrested two of the suspects.
The suspects included Emmanuel Isong, 19 and Oluwasegun, 26 while others were said to be at large.
The two suspects, having been found culpable after interrogation, were subsequently charged before the Ogba Magistrates Court for conspiracy and stealing.
The Police alleged the two and others at large to have gone to the bank and stolen the items and escaped. An offence, which attracts several years of imprisonment if they are tried and found guilty before the Court.
However, when they were arraigned, they pleaded not guilty.
The Prosecutor, Inspector Mathew lkhayyera, asked the Court to give a date for hearing since they pleaded not guilty to enable the Police to prove that they actually committed the alleged offence.
The Presiding Magistrate, Mrs. Folashade Hughes, granted them bail and ordered their remand in Correctional Centre pending when they will perfect their bail conditions.