Human Rights Activist, Emeka Ogbonna's Wife, Cries Out Over Harassment By Government Security Agents
Posted on January 21, 2021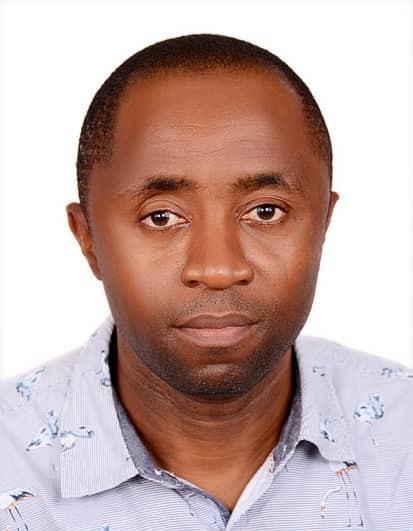 The wife of popular human rights activist and leader of the pro democracy group, Agenda for New Nigeria (ANN), Mr. Emeka Ogbonna, has cried out over her continued harassment from the Nigerian government security agents.

It will be recalled that Mr. Emeka Ogbonna, an ardent critic of the Buhari administration, was among the protesters at the#RevolutionNow protest held in August 5, 2019, where he was severely beaten and admitted to the hospital for injuries he sustained during the protest. It is widely believed that the activist fled Nigeria following threats to his life.

According to his wife, Omolara Ogbonna, "Ever since my husband fled Nigeria, I have been continually harassed and threatened by the Police and DSS officials over the activities and whereabouts of my husband. I have suffered emotional and psychological trauma over these continued threats.
In November last year, I was questioned by DSS officials over the involvement of my husband, including activities of his civil society group, Agenda for New Nigeria, whom the government is accusing of actively participating in the ENDSARS protest in October 2020. This was a peaceful protest against police brutality, corruption and bad governance, but the Nigerian government responded by ordering the military to shoot at the protesters. They are accusing my husband of directing members of his group to participate in the protest". 

Omolara Ogbonna continued, "After my husband fled the country, I left our house to stay with my parents, but government security agents have again visited me to question and harass me over my husband's involvement in the ENDSARS protest". 

"They should stop harassing me and leave me and my children in peace. I am afraid for my life and that of my children", she concluded.