I'll Not Apologize To Anyone, Onyeagucha Replies Orlu Group 
Posted on July 29, 2022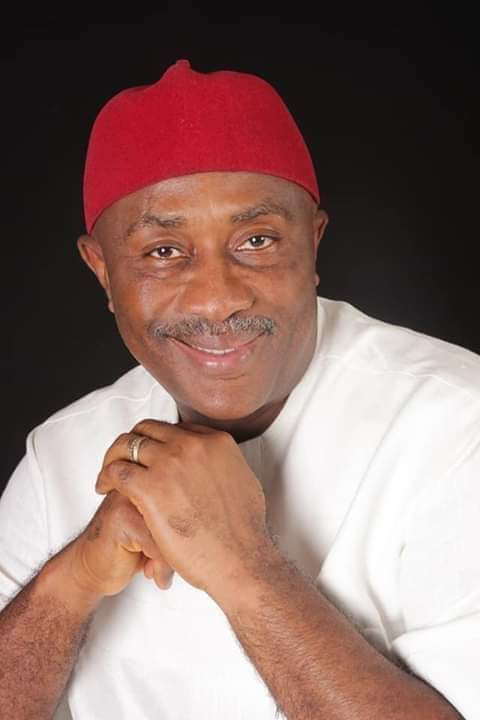 The PDP Candidate for Imo East Senatorial District, Hon. Barr. Uche Onyeagucha, said that his attention has been drawn to a recent press conference by paid agents of Imo State Government, who paraded themselves as members of Orlu Political Consultative Assembly (OPOCA).
In the disjointed and hollow press conference, the group accused Hon. Onyeagucha of being behind the insecurity in Orlu and also demanded for an unreserved apology from him within 48 hours.
Responding through a statement signed by Prince MacDonald Enwere, Special Assistant on Media, Hon Barr Uche Onyeagucha said, "Consequent upon the above, we wish to respond as follows:
1) That the organisers of the deflected  press conference should be ashamed of themselves for supporting the mindless butchering of innocent souls in Orlu by Hope Uzodimma's killing squad.
2) That the said group are not real members of the respected OPOCA rather, bunch of certified "jobmen" and paid agents of Imo State Government. The real members of OPOCA are opposed to the mindless slaughtering of innocent souls in Orlu under Hope Uzodimma's administration.
3) That Hon Onyeagucha has no reason to apologize to anyone and will not do so.
4) Associating Hon. Onyeagucha with the carnage in Orlu is very laughable. Rather, he is only concerned about the continued cold-blooded extra-judicial butchering of innocent Imo Youths under Hope Uzodimma's administration.
5) That Hon. Onyeagucha is making arrangements to pay a condolence visit to the families of victims of the Otulu massacre.
6)  That INEC cannot disqualify Hon. Onyeagucha because he has not committed any offence against the nation's Electoral Laws. Anyone who is against that should challenge him in a Court of Law.
7) That Hon. Onyeagucha is very much willing to make himself available to be arrested and prosecuted  by Imo State government for resisting the illegality committed against Ndi Imo during the last election.
8)  Hon. Onyeagucha hereby challenges OPOCA and Imo State government to immediately commence a prosecution process against him within a period of fourteen days or forever remain silent.
9) We are not unaware of the fact that Hope Uzodimma is interested in making his preferred APC Candidate the Senator for Owerri Zone. We wish to remind him that he can only vote in Omuma Oru East and cannot decide for the people of Owerri Zone who represents them at the Senate.
10) We refuse to be distracted by Hope Uzodimma's crocodile tales and diversionary gimmicks and wish to reiterate that Governor Uzodimma must give account of innocent souls slaughtered under his administration both before Nigerian Courts and the International Court of Justice as soon as he leaves office."