I'm Possessed With Evil Stealing Spirit -Suspected Serial Thief
Posted on October 14, 2016
CYRIACUS IZUEKWE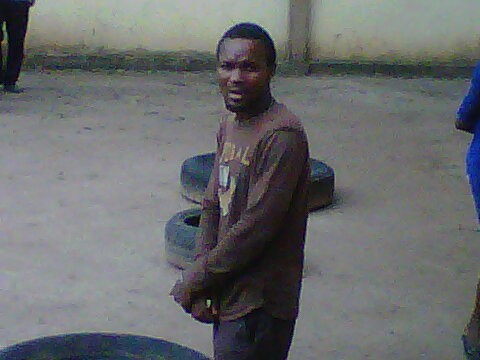 A 29-year old man, Peter Iyaro arrested for burglary and stealing has lamented that since he started stealing, he has always be so unlucky and known for a fact that he was possessed with evil spirit that drives him to steal from people.
He lamented that when the spirit possesses him, he will be moved to steal and at the end he will be eventually caught and disgraced.
Oyo State-born suspect said most of the things he usually steals are petty thing which will bring shame and disgrace to him and he does not knew what was happening to him and had prayed so it will stop but to non avail.
He said he left his State and came to Lagos this year because he was becoming notorious for stealing petty things in his neighbourhood, and he thinks relocating might see the spirit leaving him.
But he lamented "now another disgrace".
The police at Igando division arrested Iyaro and charged him before Isolo Magistrate's court after he broke into one Deborah Olatokun's room and carted away home appliances.
The incident happened at 10, Nanka Avenue Obadore along LASU Express way where the victim reside.
Among the items he stole included DVD player, remote, socket wire, extension, detergent among other, all valued N15,000. While he was escaping, he was apprehended and handed over to the police.
Also the items was recovered from him as exhibits.
During interrogation, the police discovered that he had no fix address and had no relation that went to bail him thereby exposing him as notorious Criminal.
He was charged to court where he confessed and pleaded guilty.
After the prosecutor, Mr A.U. Ojei presented fact of the matter which Iyaro confirmed before the court and pleaded for leniency.
The presiding Magistrate, Mr A.K. Shonubi adjourned the matter for sentence.