I'm Proud To Say We've Produced The Biggest Yoruba Film –Eniola Ajao
Posted on August 10, 2022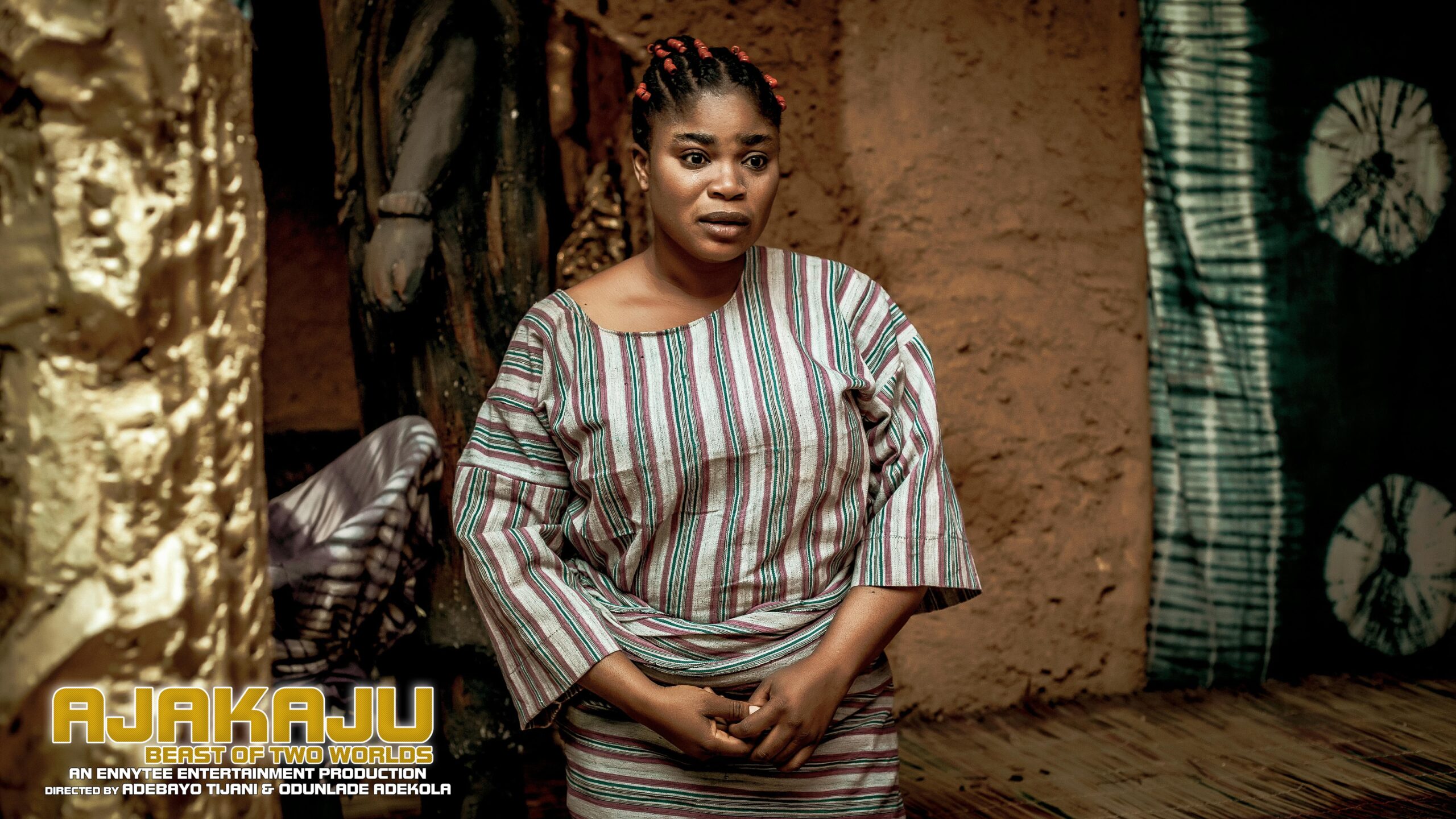 Nollywood actress and producer, Eniola Ajao has concluded work on what has been described as the biggest Yoruba movie ever made.
The epic movie titled, Ajakaju (Beast of Two Worlds), was directed by highly respected directors, Adebayo Tijani and Odunlade Adekola. And shot for more than three weeks.
Shot in Oyo State, Beast of Two Worlds feature notable actors such as Bimbo Akintola, Sola Sobowale, Odunlade Adekola, Lateef Adedimeji, Faithia Williams, Mercy Aigbe, Eniola Ajao herself, Ibraheem Chatta and many others.
Beast of Two Worlds' is the story of a powerful lady, Ajalara, who is both human and an animal. She bestrode the forest at night, making lives difficult for hunters, killing and maiming some of them. She destroys crops and cripples the economy of the town.
The king, Towobola went into the forest to confront Ajalara, after an epic battle, the king and Ajalara reached a pact to marry each other with the hope that Ajalara would bear male children as all kids borne for the kings are females.
True to hope, Ajalara gave birth to a son but threw the boy, who is now the hope of continuation of the lineage of the king, into fire.
The move led to twists and turns that made the plots of the movie entertaining, daring and suspense-filled.
Shot by Idowu Adedapo, the man who shot Wedding Party, King of Boys (1), Chief Daddy, Dear Affy, Oloture, and many other notable movies.
Speaking of the movie, Eniola said she has pushed the envelope and walked the path of greatness as the Yoruba part of the industry should also be known for great projects.
"I dared to dream, I wanted our industry to sit among the elites in Nollywood. We should not be known for only small budget movies and small-productions.
"We have done a bigger production that can sit on the same tables with some of the best works ever produced from any part of Nollywood.
"We raised the bar, told a story that is daring and put a noticeable mark on the Nollywood map. People will like this movie, they will be proud of Nollywood as we did not hold anything back. We didn't leave any stone unturned," she said.
Faithia Williams, one of the cast said "working on Ajakaju is one of the best experiences and indeed a film everyone needs to see".
"Working amidst professionals who are very keen to deliver perfection and excellence made the work so enjoyable. Starting from the director, DOP, production management team, light guys and other departments gave their all. This movie has totally changed the narrative of Yoruba movies in the industry".
Ajakaju will be showing soon in all cinemas nationwide.