Imo Born Oil Magnet, High Chief Michael Onuoha Fetes Parents In Grand 50th Anniversary
Posted on January 17, 2021
NJOKU MACDONALD OBINNA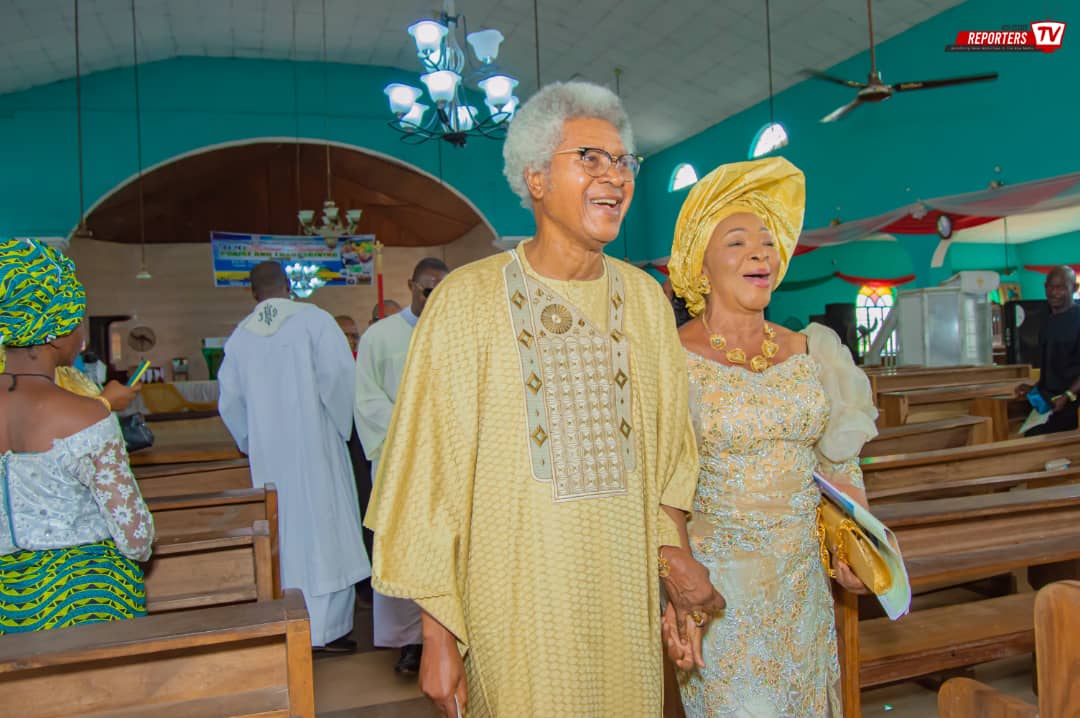 It was indeed, a December to remember in the Onuoha Dynasty of Umunakara Community, Nwangele LGA, Imo State, as an oil magnet, business maverick and philanthropist, High Chief Michael Onuoha, alongside members of his family threw caution to the wind to celebrate the Golden Marriage Anniversary of their lovely parents, Rev. Lawrence and Elder Mrs. Grace Onuoha, on Tuesday, 29th December, 2020, at the palatial Casa De Gracia Villa of the doyen of oil business.
The celebrants, Law and Grace; two loved birds and perfect match. A union made in heaven. They both loved, adored and cherished each other even from the very beginning of their journey through their married life. Yes, God is a perfect planner.At old age, the love keeps growing in leaps and bounds having transcended many challenges of life as couple, parents, grandparents, ministers of the gospel of Christ; as the 50 years of this union has recorded remarkable milestones with truly blessed children.
It was the mother of all social gatherings in 2020; dubbed as 'Golden Wedding Anniversary Of The Year' by many public analysts and event management experts as the very foundation of Nwangele LGA was shaken and the entire Umunakara Community completely shut down for a whole day because of the plethora of powerful invited guests, friends, business associates, political allies and a delegation of Anambra Progressives; a Billionaire's Club, which High Chief Michael Onuoha is a member, also graced the occasion.
One event too many; a day of glamour, bliss and merriment, show of friendship, solidarity, reunion and family bonding.A Thanksgiving day for the Onuohas in celebrating their parents golden marriage anniversary in good health, in pomp and pageantry.One historic event, which afforded High Chief and Lolo Michael Onuoha (Eririego of Igboland, Ikoro Isu, Lord Earl), Chairman of Fradril Oil Services Ltd and Allied Group, an opportunity to play host to a number of his billionaire friends in the oil & gas industry, the media, real estate, hospitality, telecommunications and heavy-duty equipment leasing.
The well attended and highly financed golden wedding anniversary, which started with a novelty match in Lagos State by the Island All Stars FC of Nigeria, was a mark of honour to celebrate Rev. Lawrence and Elder Mrs. Grace Onuoha, parents of the billionaire oil magnet and philanthropist, High Chief Michael Onuoha (Ide Nwangele, Ikoro Isu , Lord Earl).
For this particular historic golden wedding anniversary, the whole ceremony became turbo-charged and the atmosphere completely changed when a former Governor of Abia State; Senate Chief Whip and the Senator representing Abia North Senatorial District; His Excellency, Distinguished Senator Orji Uzor Kalu and Senator Dr. Ifeanyi Ubah, representing Anambra South Senatorial District in the Nigerian Senate, alongside their colourful entourage arrived Casa De Gracia Golf Course venue of the watershed event.
It was more than an eye-passing moment of arrival of powerful personalities at a function, but one which had in attendance national figures and creme de la creme both in the oil and non-oil sub-sector of the Nigeria's economy.
 The larger than life billionaires and friends of the Chairman of Fradril Oil Services Ltd, High Chief Michael Onuoha, who hit town for his parents' 50 years marriage anniversary included but not limited to: High Chief Henry Okolie -Aboh (Igiligi Uli), Chairman of WestField Ltd, High Chief Johnbosco Ozigbu, PhD (Ngele of Nwangele, Ogwuaga of Ogwuaga), Chairman of Grapik Group Ltd, Chief Tommy Zusco Odama; Chairman, Luxury Villa, Dr. Donald Obaseki, Chief Okereke Marynxville, Dr. Chike Muogullin , Chairman of Mogtech Group, Chief Chris Nwalor, Chairman of Mpel Suites,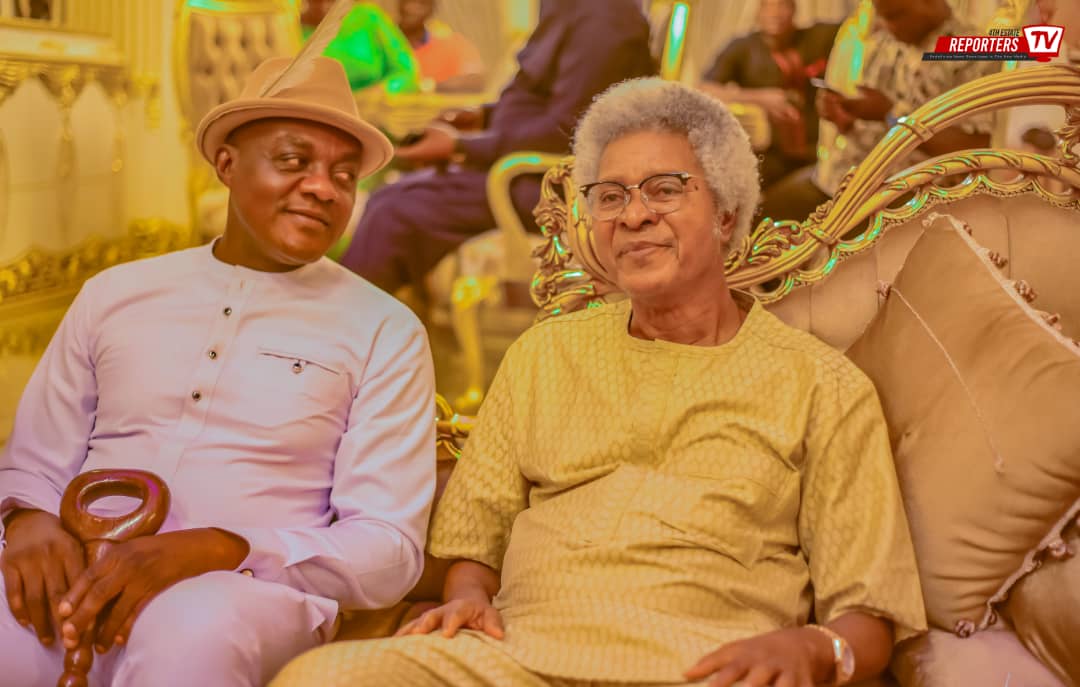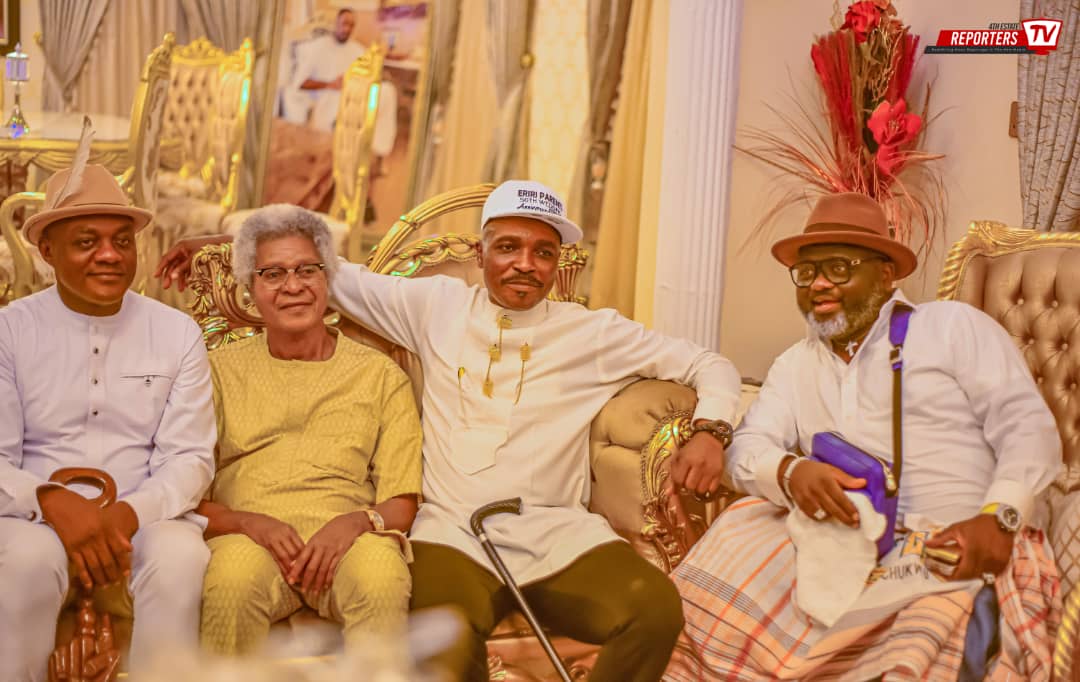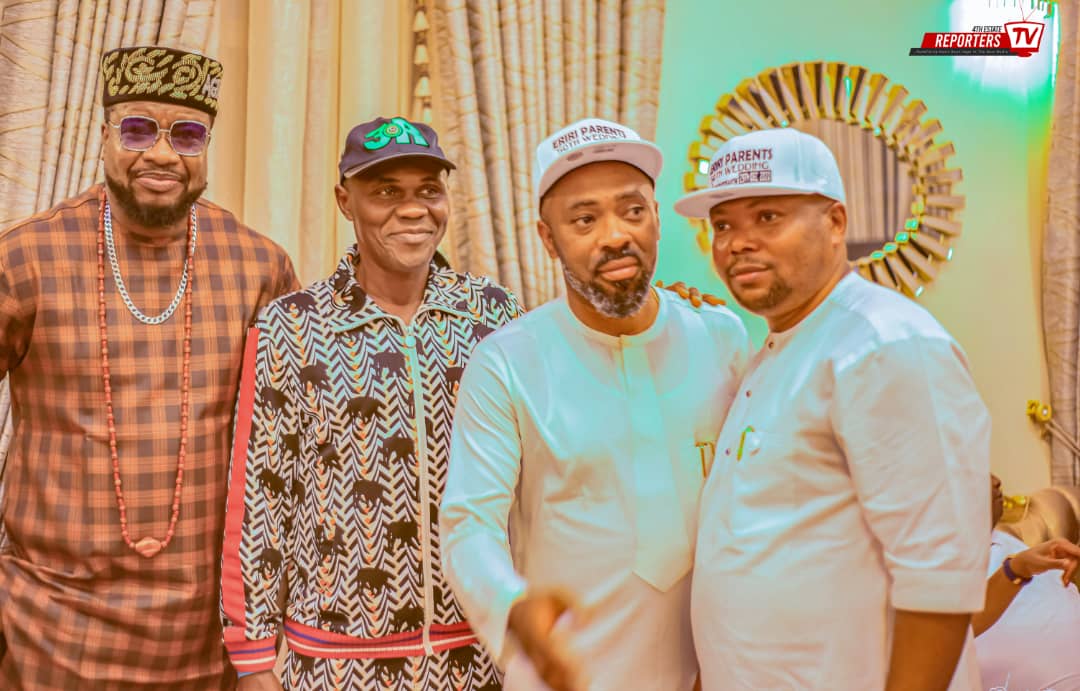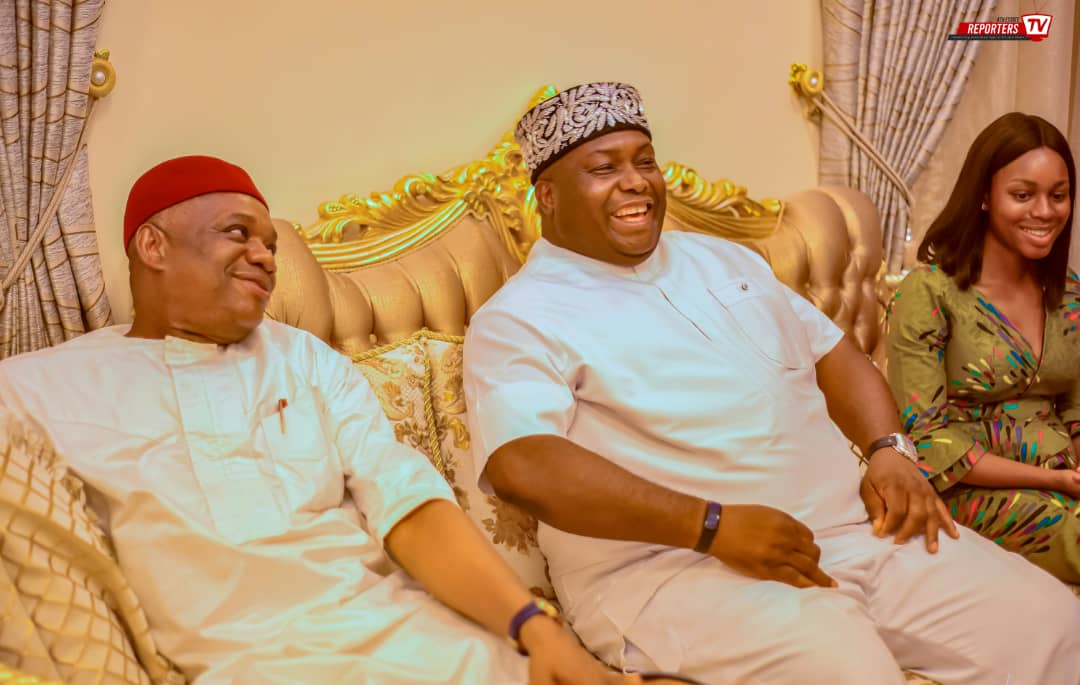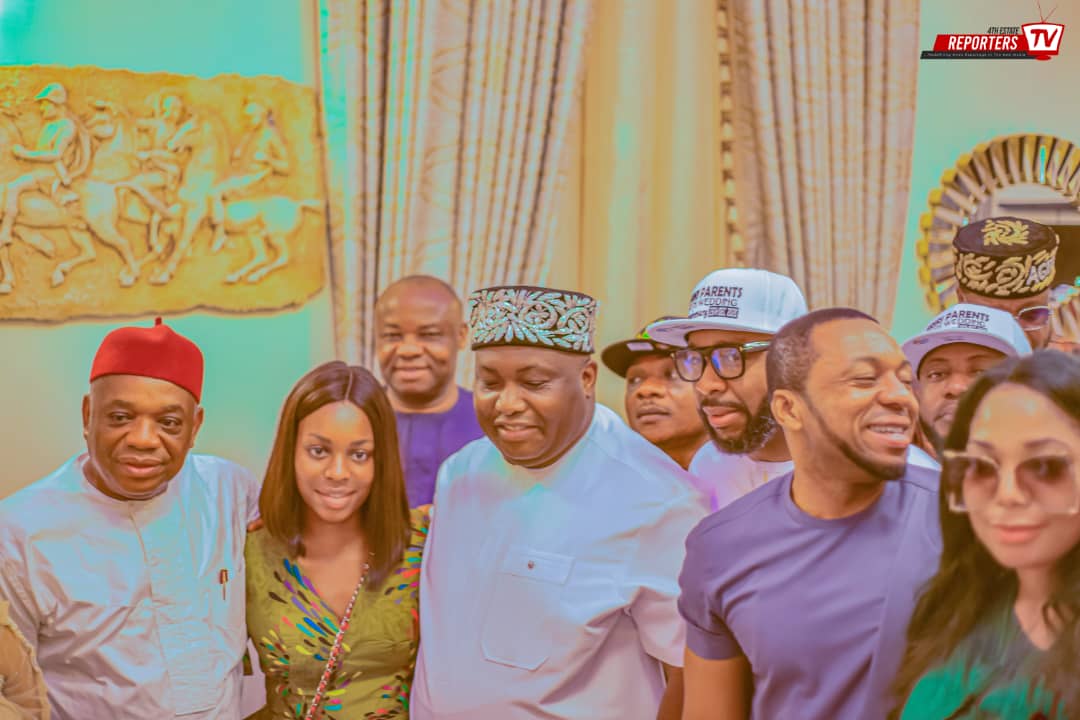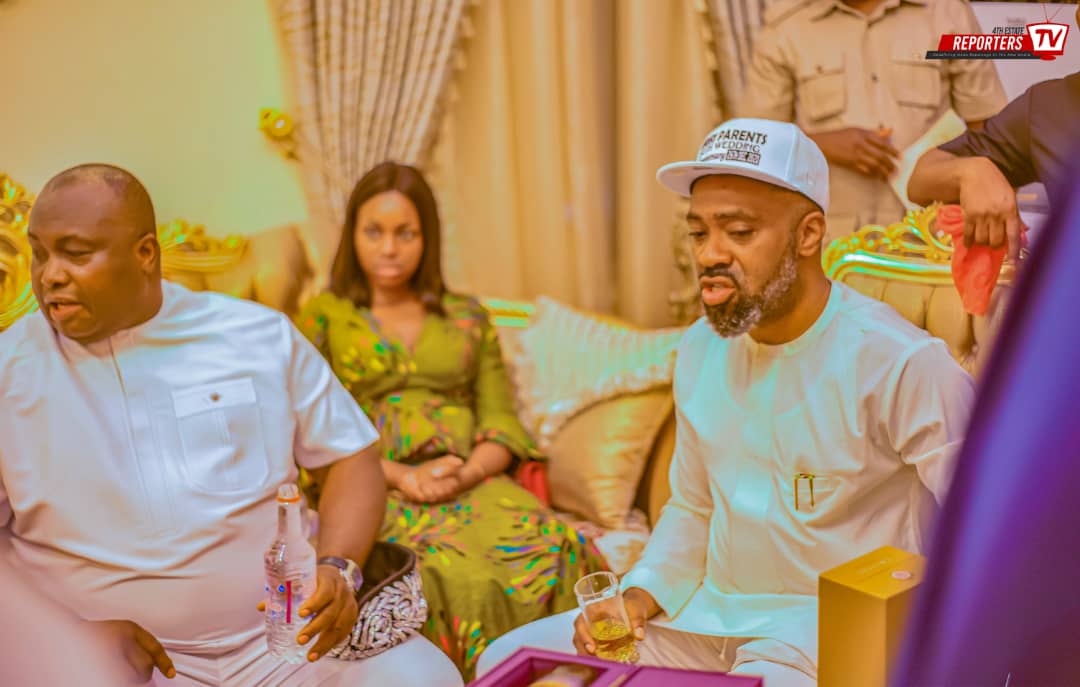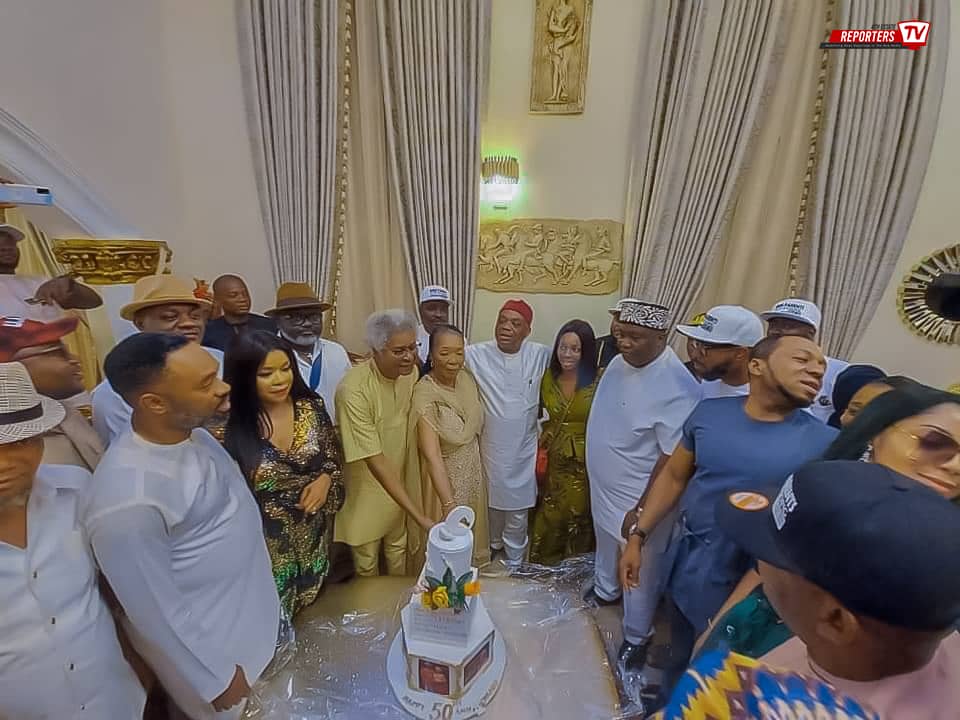 Rt. Hon. Amara Iwuanyanwu (Imo Deputy Speaker),  Rt. Hon. Jones Onyereri, Hon. Ugonna Ozurigbo, Amb. Emmanuel Obasi, Chief Sir. Obinna C. Onuoha, Nze Chibuike Achigbu (Akasha nwata Nkwerre) Dr. Chimaobi D. Anyaso, Chairman |CEO of Caades Group,  Nze Barr. Briggs A. Amajuoyi, KSJI , Chief Kelvin Jombo Onumah – Nwabugo (Abriba first son), Chief Emeka Oparaji, Chief Emmanuel Odukwu, Chief Mike Akanno, Hon. Prince Chikwem Onuoha (Omeiheukwu Global), Nze Barr. Casmir Ojukwu, Prince Eze Ugochukwu (Ochiagha Nkwerre), Dr. Richard Agbarakwe , High Chief Maurison Onwukwe (Ime na eme Nwangele), Hon. Anthony Ahaneku (Inine Isu Gburugburu), Barr. Jude Uzoukwu, Hon. Emma Ahuoku, among other notable political leaders. 
Also in attendance were all the traditional rulers of Nwangele LGA ably led by His Royal Highness, Eze (Dr.) Ndubueze Godwin Ejiogu (Kara of Umunakara). The leadership of Isu N'Eliligbaraugo was highly represented as led by Chief (Engr.) Celestine Opurum.
However, as brands of wine served at any epoch-making event defines the occasion, the classy and expensive wines served at the tables of invited guests and dignitaries who graced the golden marriage anniversary of the parents of this Imo illustrious son and oil magnet, High Chief Michael Onuoha, was a huge testimony that he is one of the towering business czars in Lagos State and Nigeria's Corporate World.
The lens of 4thestatereporters.comhaving captured the beautiful aerial view of Casa De Gracia mansion of the host, also spotted such refined whiskey and champagnes, which portrayed Erieriego of Igboland as a stylish and tasteful classy business Mogul with golden eyes for the best things of life.Louis Roedree, Don Perignon Rose, Crystal Champagne, Moet Chandon, Hennessy, Glenfiddich +23, +26 and +32, etc as a number of champagne and whiskey served at the event came from the largest champagne house in France, Italy and Spain.
This mother of all social gatherings in Nwangele LGA, dotted Umunakara Community as well as dominated the cyberspace as it became the most talked about gist for almost one week. It was a free for all discussion as elitist cars like G-Guard, Porsche, 2020 Lexus, Limousine, Ferrari etc, were directed at their various designated parking slot. Many thanks to High Chief Michael Onuoha for grading some roads in his community while interlocking his close. Indeed, it was the 50 years wedding anniversary of parents, who have proud and successful children and more so, one who is a wealthy son with wilder spectrum of rich friends and social contacts across all strata of life and political divide.
The watershed golden wedding anniversary of the year had well prepared African and Continental dishes at one's service as all in attendance had more than enough to eat and drink many thanks to the amazing wife of High Chief Michael Onuoha, Lolo Mrs. Franca Onuoha.The event was also spiced up with different cultural and gospel band groups, who added vibe and colour to celebrate Rev. Lawrence and Elder Mrs. Grace Onuoha.
The officiating ministers, Ven. Justus Ndiukwu (Vicar|Archdeacon), Ven.C.C. Onyemerekam, PhD, JP and Rev. Jonathan Amadi of the St. Michael's And All Angels Anglican Church, Eziama Isiala Mbano LGA, Imo State, during the Thanksgiving Service prayed God to keep sustaining these vessels of honour in His vineyard as they rededicate themselves to God in His service and that of humanity in good health.
To Law and Grace: Side by side through 50 years, through laughter, sorrow, joy and tears.You didn't know what life would bring, but you have loved each other through everything. You complement and complete each other in the most beautiful way. And through 50 years,your love held sway; as it keeps growing in leaps and bounds even at old age.
Happy Golden Marriage Anniversary to Rev. Lawrence and Elder Mrs. Grace Onuoha!
– Njoku MacDonald Obinna,
Media Consultant|PR-Expert.
Publisher,
4thestatereporters.com