Izunaso May Have Conceded To Charles Ahize With His Resort To Blackmail & Court Shenanigans 
Posted on November 29, 2022
ONWUASOANYA FCC JONES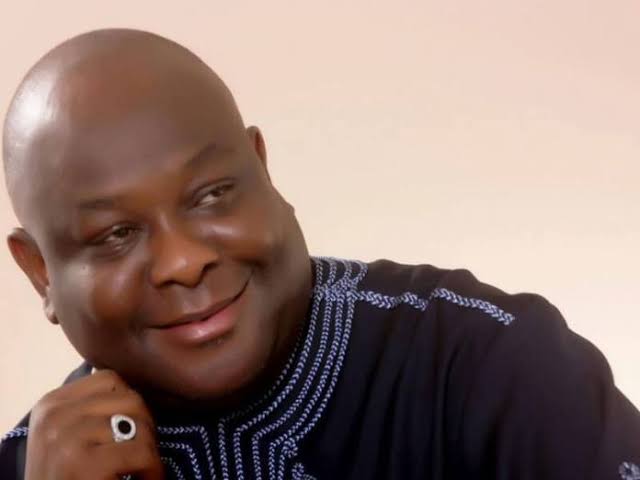 If reports in the rumour mill is anything to go by, then the controversy riddled Senatorial candidate of the All Progressives Congress in Imo West, Chief Osita Izunaso, may have conceded defeat early in the race, as he has resorted to throwing all kinds of muds on his elder brother and most acceptable Senatorial candidate, Chief Charles Ahize.
Izunaso, who is said to have been rattled by the overwhelming mass support being enjoyed by Ahize, had allegedly explored different methods to "technically" eliminate the Labour Party Senatorial candidate from the ballot, but failed at each turn, is said to have instructed his numerous social media hirelings to cast aspersions on the unquestionable integrity of the Ihioma born multimillionaire and philanthropist as a way of slowing down his unassailable popularity and acceptability across the nooks and crannies of Orlu zone.
However, on realising that Imo West electorate are not buying his stuff, Senator Izunaso has allegedly conjured an allegation that he "bribed" Charles Ahize not to participate in the election and has gone on what is referred to by legal eggheads as a "legal wild goose chase".
Izunaso, who recently procured a law degree from a private university, ought to have known some basics about his resort to legal challenge in an issue knowledgeable lawyers argue he would probably be regarded as an offender in, having defaulted on numerous provisions of the 2022 Electoral Act by confessing to an intent to bribe someone out of his legitimate ambition to represent his people in the Senate.
Weighing into the rumours mainly promoted by Izunaso's media hirelings, a legal practitioner; Agwunobi Chidiebere Heavens has this to say;
"The worst torment for any litigant and or trial lawyer is to watch a witness crumble the entire lawsuit by sheer hubris and delusional sophistry. It is unthinkable to read from the supporters of Sen. Osita Izunaso unabashedly push the narrative that their benefactor gave twenty million Naira to a fellow contestant as an inducement to refrain from participating in the APC Senatorial Primary for Imo West District in violation of Part VII of the Electoral Act, 2022 with particular emphasis on Section121(1)(a)(b)(c)(d) and Section121(5)(6) which prohibits bribery and conspiracy respectively.
Specifically, Section 121(b) of the Electoral Act 2022 states that " upon or in consequence of any gift, loan, offer, promise, procurement or agreement corruptly procures, or engages or promises or endeavors to procure, the return of any person as a member of a legislative house or to an elective office or the vote of any voter at any election.
We are enjoined to also read Section 121(d) of the Electoral Act -: " after any election directly, or indirectly, by his or herself, or by any other person on his or her behalf receives any money or valuable consideration on account of any person having voted or refrained from voting, or having induced any other person to vote or refrain from voting or having induced any candidate to refrain from canvassing for votes for his or herself at any such election, commits an offence and is liable on conviction to a maximum fine of N500,000 or imprisonment for a term of 12 months or both.
From the foregoing, if the alleged offer by Sen. Osita Izunaso is true, the consequences may be far-reaching given the provisions contained in Part VII of the Electoral Act. 2022.
The process of nomination of candidates for elections is stated in Section 84 (2) of the Electoral Act. It defines the processes for a political party to nominate candidates for election namely direct,  indirect primaries, or consensus. The common denominator is that such congresses will be conducted in the Senatorial, Federal or State constituency of the political party, where it intends to sponsor candidates"