Lady, 30, Docked For Causing Public Fight Between 2 Men Over Marriage 
Posted on September 22, 2023
MICHAEL AKINOLA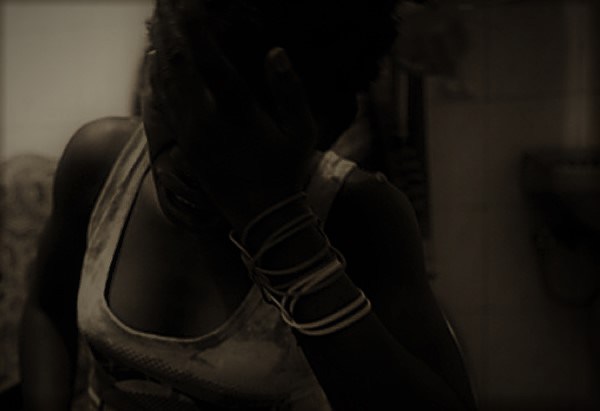 Police operatives at the State Criminal Investigation Department, Yaba in Lagos, have arrested a 30-year old lady, Faith Nwankwo, for inviting two men, Chukwuemeka Chris, 43 and Fidelis Alozie, same time as suitors and the men engaged in a public fight over who will get married to her.
P.M.EXPRESS reports that the incident happened at Haruna area of Ifako Ijaiye, Lagos.
During the public fight that ensued, Chris used a bottle to break Alozie's head and inflicted serious injury on him and he was rushed to an undisclosed hospital for treatment.
According to Police sources, the lady, Faith met Chris and Alozie separately and promised get married to them at same time. She then invited them to come to her house in order to meet with her parents for the marriage introduction.
When the two suitors, Chris and Alozie, met and knew they actually came for the same lady, Faith, an argument ensued between them, which later degenerated to a public fight.
During the altercation, Faith held Alozie and Chris used a bottle to break Alozie's head, injured him seriously, damaged his wrist watch and phone worth N120,000 and N250,000 respectively.
The matter was reported to the Police, who moved into action and arrested Chris for assaulting Alozie and damaging his property worth the said amount. The lady, Faith, was detained for conduct likely to cause breach of public peace by inviting the two suitors at the same time and causing the fight.
They were consequently charged before the Ogba Magistrate Court for the alleged offence.
However, they pleaded not guilty when they were arraigned.
 The prosecutor, Inspector Lucky Ihiehie, then asked the Court to give a date for hearing since they pleaded not guilty to enable the Police to prove that they actually committed the alleged offence.
The Presiding Magistrate, Mrs. O.A. Layinka, granted them bail with sureties and ordered their remand in custody at the Correctional Centre at Kirikiri town, Lagos, pending when they will perfect their bail conditions.
The matter was adjourned till 13th November, 2023, for mention.
Categorised as : Crime
No Comments »