Lady Maureen Gwacham Leads The Charge In The Building Of Greater Oyi/Ayamelum Federal Constituency
Posted on November 30, 2022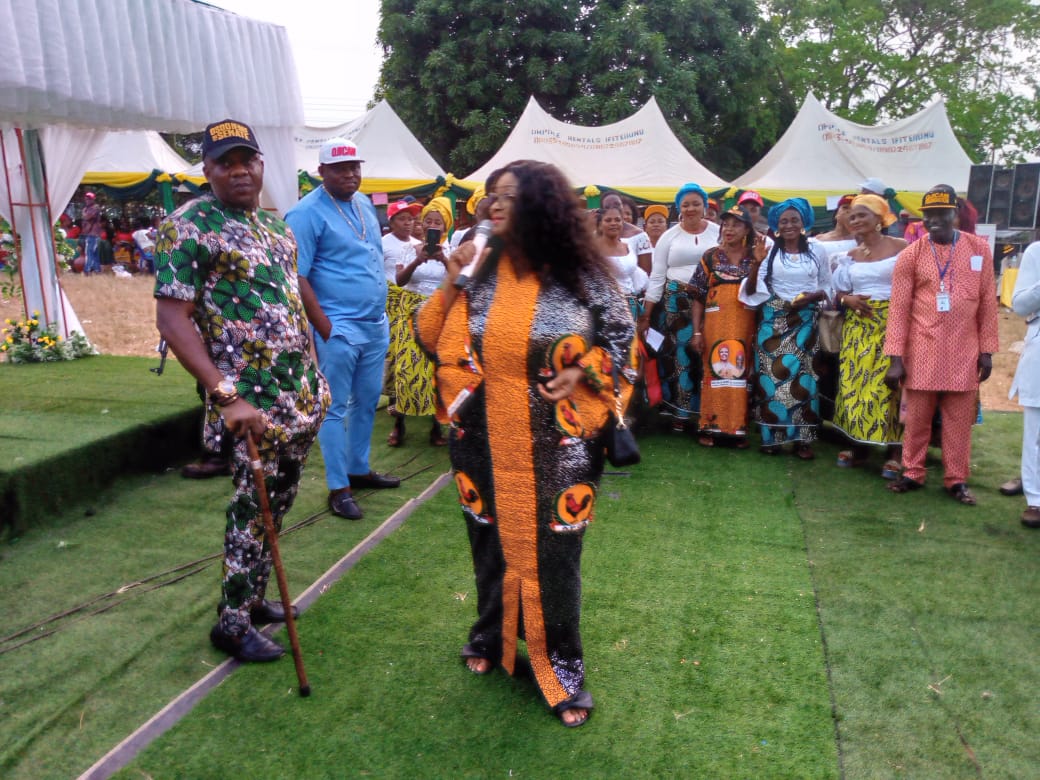 Anyone presenting him/herself to be elected into any leadership position must thoroughly scrutinized to ensure that such a person is capable and ready to use such a position to better the lots of people.


Therefore, when a leader is elected on the basis on his/her verified capacity to deliver, it becomes the first step towards building a greater and better society.
Among other House of Reps aspirants in Oyi/Ayamelum Federal Constituency, Lady Maureen Gwacham is miles ahead in terms of qualification, ability to deliver and willingness to deliver democracy dividends.
Maureen has a track record of transforming everything she touches.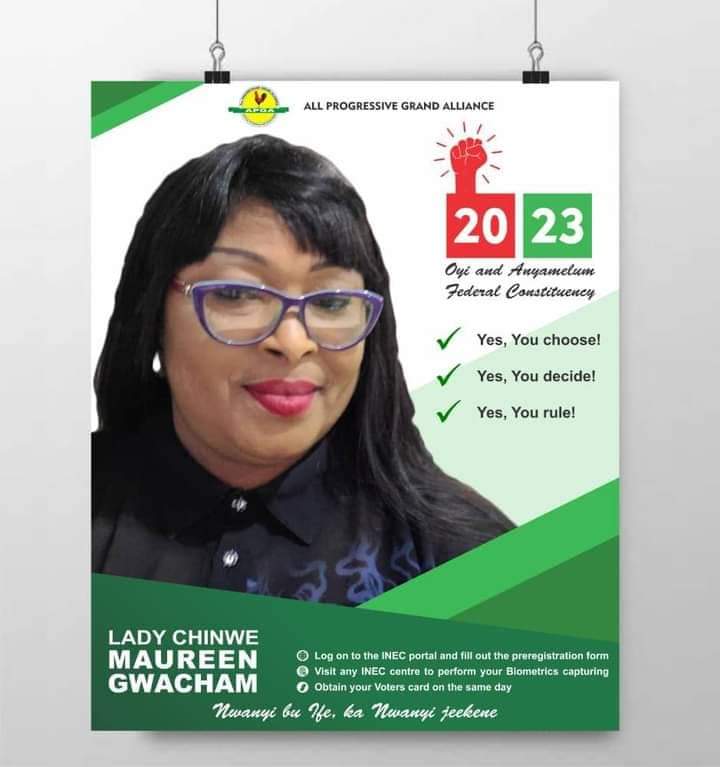 Let's support her for a greater OYI/AYAMELUM FEDERAL CONSTITUENCY!
Let's support All Progressive Grand Alliance, APGA!
#KA NWANYỊ JEKENE.
#NEW DIMENSION POLITICS