Lagos Trains Judges & Magistrates On Adjudication Of SGBV Cases
Posted on November 18, 2022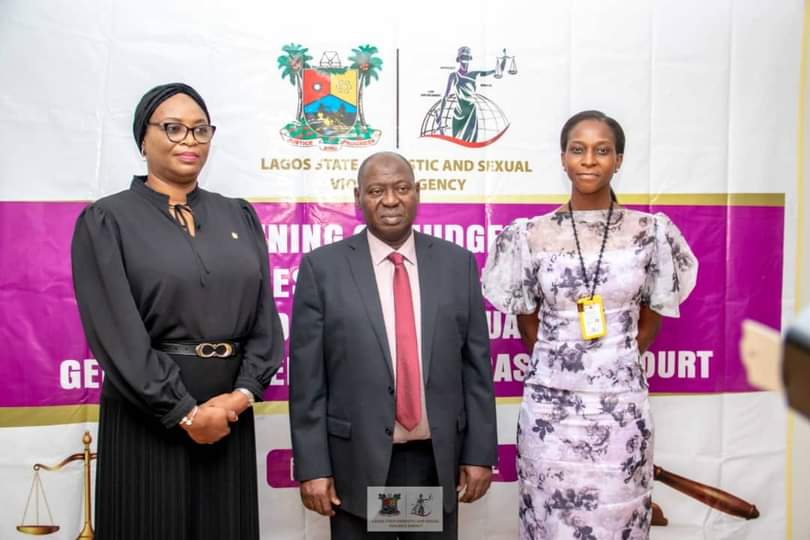 The Lagos State Domestic and Sexual Violence Agency (DSVA), has commenced a Two-Day training for Judges and Magistrates on best practices for adjudicating Sexual and Gender-Based Violence cases in the State.
In his keynote address at the training programme, the Chief Judge of Lagos State, Hon. Justice Kazeem Alogba, accentuated the need to tackle the menace of sexual and gender-based violence through a hands-on holistic approach via intensive training for stakeholders.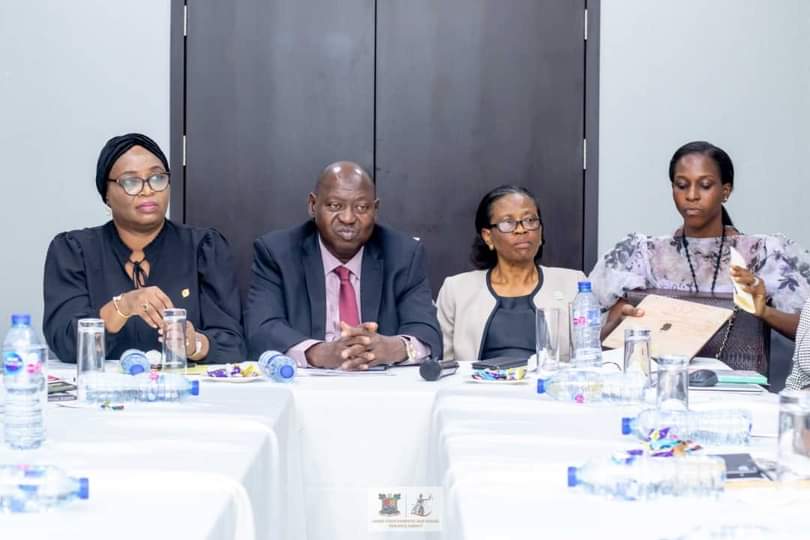 He stated that the availability of forensic facilities for evidence gathering and investigation, the provision of psychosocial support services, and the facilitation of support group counselling for survivors would further help to discourage these forms of abuse and alleviate the sufferings of victims of such abuse.
The Chief Judge also raised concerns about the protection of witnesses in court and encouraged the State Government to provide devices and gadgets to interview and collect statements of witnesses either virtually or physically. Justice Alogba also assured that more in-house training of Judges and Magistrates would enhance timely/prompt adjudication of cases.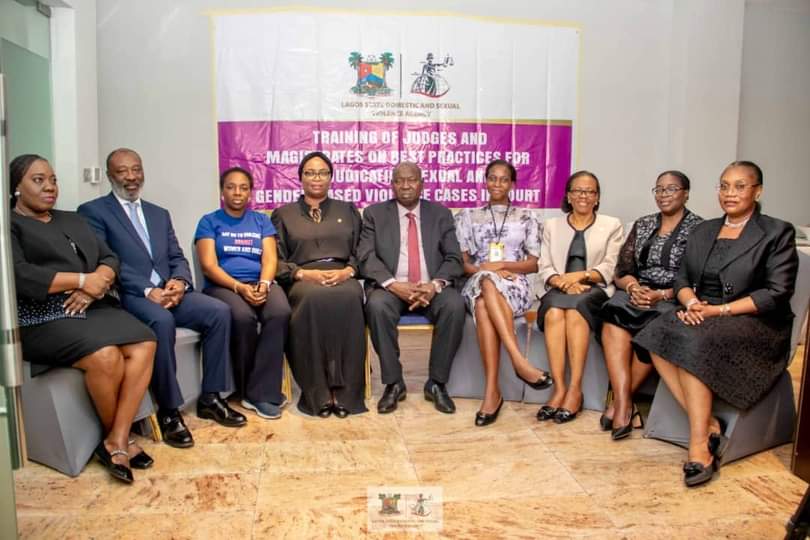 The Solicitor-General and Permanent Secretary, Ministry of Justice, Ms. Titilayo Shitta-Bey applauded DSVA's support and assistance to victims and survivors of domestic and sexual crimes, particularly children and women, noting that the increasing number of reported cases handled by the DSVA is of great concern to the State Government.
Shitta-Bey maintained that the menace of SGBV requires a holistic collaborative effort because survivors deserve to be treated with empathy at all stages of the criminal process taking into cognisance their traumatic and psychological state.
Earlier, the Executive Secretary of DSVA, Mrs. Lola Vivour-Adeniyi said the training is most essential at this time due to the rise in reported cases of SGBV, maintaining that the objective of the workshop is to enhance the capacity to provide easy access and faster delivery of justice to survivors of Domestic and Sexual Violence in the State.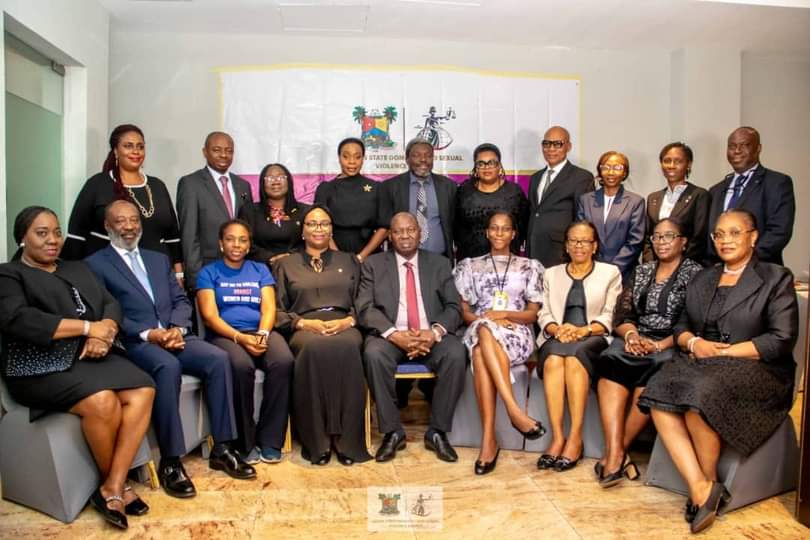 Facilitators at the event include Prof. Olufunmilayo Bammeke, Dean, Faculty of Social Sciences, University of Lagos; Dr. Tolu Oko-Ighaire of the Institute of Counseling in Nigeria; Mrs. Omotola Rotimi, Administrator-General and Public Trustee, Ministry of Justice; Mrs. Atinuke Odukoya, Executive Director, Centre for Women Health and Information (CEWHIN) and Mrs. Lola Vivour-Adeniyi, Executive Secretary of Lagos State Domestic and Sexual Violence Agency (DSVA).