Landlady Locks Out Tenant For Travelling Without Permission
Posted on November 8, 2016
CYRIACUS IZUEKWE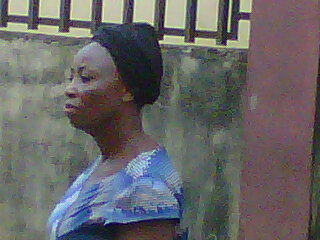 A 50-year-old landlady,  Niniola Folashade, has been arrested and charged before a Lagos court in Nigeria for allegedly locking out her tenant, Moses Obekpa and his wife, from his flat for going on a business trip without informing her.
The Benue State-born Obekpa said the police had to intervene and arrest Folashade.
The incident happened at  4, Celestial Street, Boniface area in  Ashipa Ayobo in Ipaja, Lagos where Obekpa rented a two bedroom flat from Folashade.
Folashade was charged before Ejigbo Magistrates' court on Monday with conduct likely to cause breach of public peace and threat to life under the Criminal Code.
On the day the incident happened, Obekpa said he travelled to Abuja while his wife went to work and when she returned, she discovered that the landlady had used another lock to lock their apartment.
He said when he confronted her, she told him that she did so because he did not seek her permission before he travelled.
He said he pleaded with her for three days and when she refused, he went and reported the matter to the police at Area 'M' Command, Idimu who arrested her and took her to the Command.
On her part, Folashade did not deny the offence. She told our correspondent that the matter was between her and her tenant.
She said she had apologized to him and had settled it but the police insisted on charging the matter to court.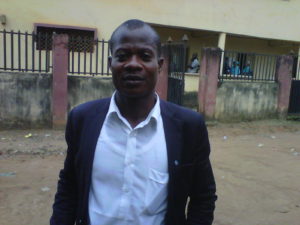 Consequently, Osun State-born Folashade who is married to an Akwa Ibom State man, was charged to court where she pleaded not guilty.
The presiding Magistrate, Mr A. A. Fashola granted her bail in the sum of N50,000 with two sureties who must show evidence of tax payments.
Folashade was remanded in prison custody pending when she will perfect her bail condition.
The matter was adjourned till 30 November, 2016.
P.M. EXPRESS gathered from residents in the area that Obekpa was not the first tenant that went through such ordeal in the hands of Folashade. They said six other  tenants who rented the same flat had suffered the same fate and were frustrated out of the house.
According to Obekpa, not long after he rented the apartment for one year and moved in with his wife, the landlady disconnected electricity supply to his flat and that he was not allowed to use water. He said this lasted for over six months.
He said he decided not to join issues with her but rather look for a another accommodation when his rent expires in three months' time.