Man, 38, Docked Over S*x With Neighbour's Girl, 9
Posted on July 28, 2022
CYRIACUS IZUEKWE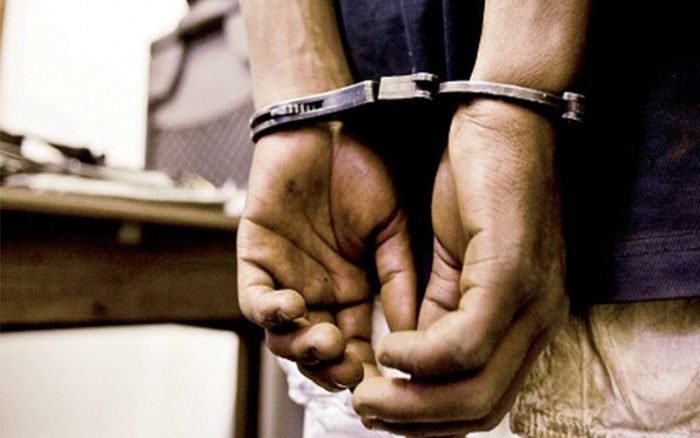 A 38-year old man, Aliu Dauda, has landed in trouble in Lagos State after he allegedly lured his neighbour's 9-year old girl into sex and defiled her in the process. 
P.M.EXPRESS reports that the incident happened at Moba Aboki area of Ajah, Lagos, where they reside.
According to Police sources, the suspect, Dauda, returned from work in the afternoon when the girl's parents had gone to work, lured her into his room apartment and engaged in sex and and she was said to have bled profusely.
The little girl was said to have become afraid having sustained injury in her private part and she then informed her parents about what happened when they had gone to work.
The matter was reported to the Police in the area and Dauda was arrested. He was later transferred to the Gender Section of the Lagos Police Command for interrogation over the conduct.
During interrogation, Dauda was said to have admitted to have engaged the girl but with her consent and claimed that he did not rape her.
However, the Police found him culpable because of the age of the girl and charged him before the Ogba Magistrates Court for defilement, which attracts several years of imprisonment if he is tried and found guilty before the Court.
When he was arraigned, the Court did not take his plea following a motion moved by the prosecutor, DSP Kehinde Ajayi, asking the Court to refer the matter to the DPP for advice since the victim is still a minor.
The Presiding Magistrate,  Mrs. E. Kubenije, ordered his remand in the Correctional Centre at Kirikiri town, Lagos, pending when the DPP's report will be ready and directed the prosecutor to duplicate the file and send it to the DPP for advice.
The matter was adjourned till 26th August, 2022, for the report of the DPP to be available, which will determine if the matter will be transferred to the High Court or not over jurisdiction.
Categorised as : Crime
No Comments »