Military Uniform Enhances Our Operations – Robbery Suspect
Posted on March 7, 2020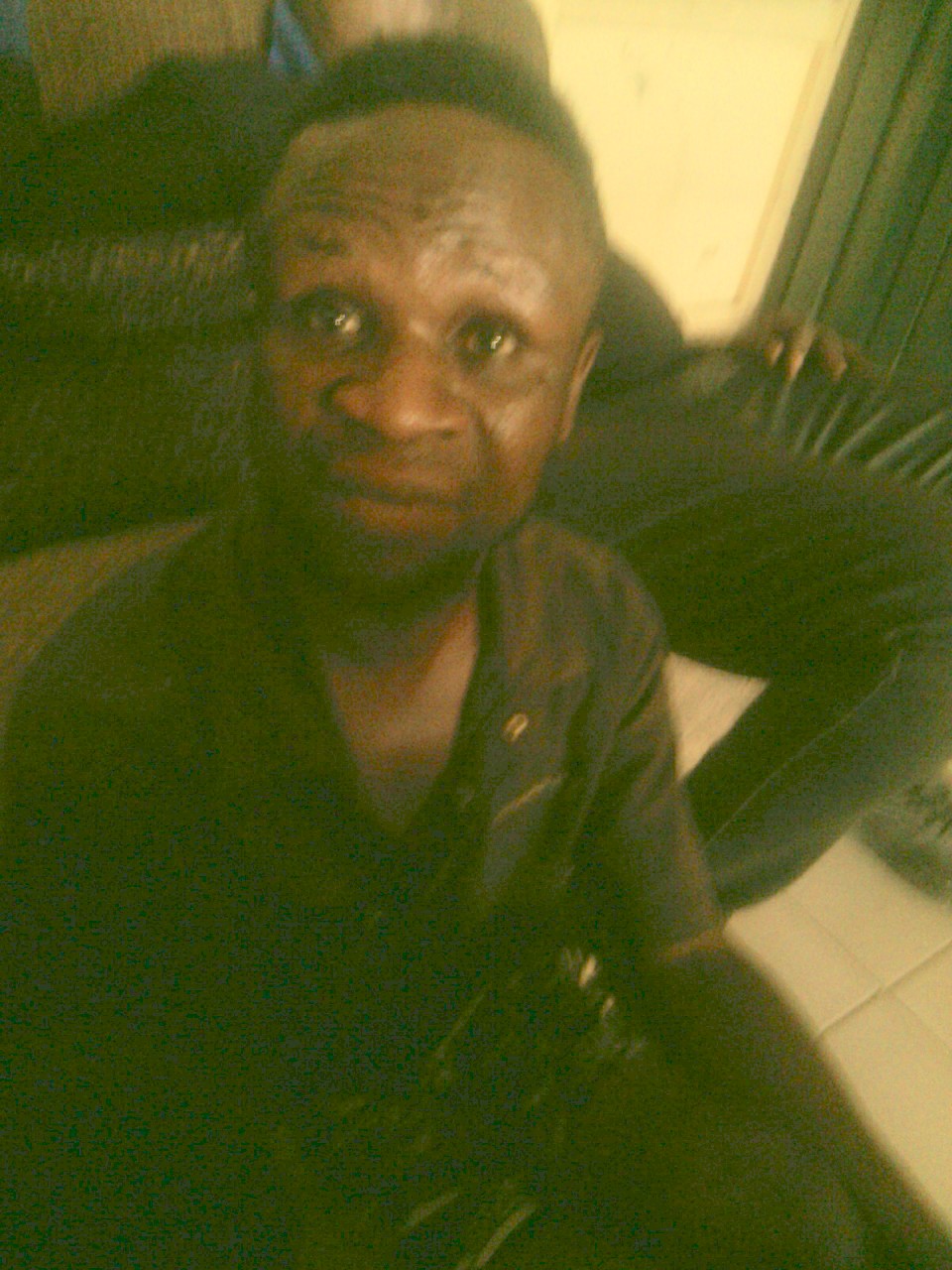 CYRIACUS IZUEKWE
Police operatives in Lagos have uncovered and arrested a member of a robbery syndicate, who uses tricycle popularly known as keke Marwa and military uniform to operate in the State.

P.M.EXPRESS reports that Police intelligence officers at Ejigbo Division led by the DPO, CSP Olabisi Okuwobi, accosted members of the syndicate along NNPC Junction in Ejigbo after they had successfully dispossessed a passenger of his valuable items including his mobile phone and were escaping.
A member of the syndicate, a 23-year old, Tunde Jimoh, was arrested while two of his accomplices namely Sunday and Nonso escaped and are now at large.

While the suspect, Jimoh, was being taken to the Ejigbo Police station, he said that he hails from Ibadan, Oyo State, but came to Lagos in 2001, trained to be an auto mechanic before he was introduced into the business of robbery by Sunday and Nonso who are now at large.
He said that he lives at Amukoko area of Lagos but usually comes to Ejigbo axis with his gang with their tricycle (Keke Marwa) to rob passengers either through pick pocketing or robbing them of their valuables depending on the route.
He admitted that the gang usually used military uniforms as cover to commit crime and they had done that severally before he was eventually caught in the act.

The suspect, Jimoh, said that he was making a steady income of between N6,000 and N7,000 whenever they went for operations and did not know that they will be caught one day.
On how they were caught, Jimoh said they had successfully robbed a passenger of his phone and were escaping before their tricycle's tyre got punctured, the victim then accosted him and raised alarm.
He said two of his gang members escaped and he was handed over to the Police, the tricycle was recovered as exhibit and taken to the Ejigbo Police station.
Jimoh is undergoing interrogations and was said to be given the Police useful information on how to trace the members of his gang who escaped.
Police sources said that he will be charged to Court after the conclusion of investigations.