Music Is The Truest Means Of Expressing The Purest, Says Yinka Akanbi
Posted on November 25, 2016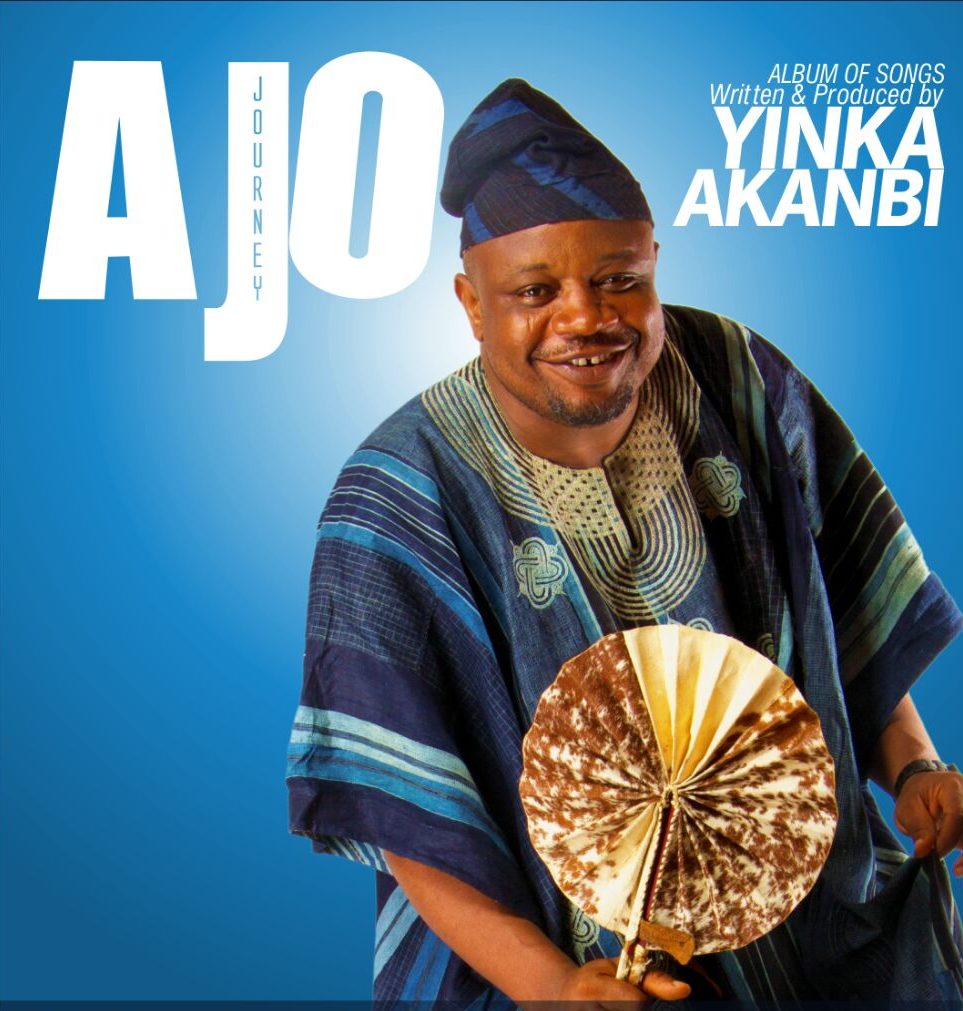 Poet, actor, singer and song-writer launches his debut album this Sunday at Freedom Park, Lagos.
The album which he has described as "a collection of poems, is titled Ajo
Akanbi said that his deep love for music began during his childhood days of watching the Gelede festival in Ibara Abeokuta and listening to the music of late Ayinla Omowura, Haruna Ishola Yusuf Olatunji, S.Aka and other Caribbean music on his father's radiogramme.
He started actively pursuing singing as a career when he became part of a band, Bongo Man, while he was at the Obafemi Awolowo University, OAU in Ile-Ife.
He however confirmed his calling to Music after the revered poet, Wole Soyinka gave him an opportunity to perform "The Song of the Lagoon Nomad" after the demolition of Maroko during the Sisi Clara workshop back in 1991.
Yinka later went on to work as a writer- he published poems, wrote screenplays and script for documentaries before returning back to his first love, Music.
Ajo which literally translates to journey in Yoruba, is the singer's musical journey through life.
The 10-track album is an experimental album with specks of highlife and juju flavour. It features some of Nigeria's finest singers including Yinka Davies, Bunmi Sanya and Sweden-based JMJ.
On why he chose Ajo as the name of his first album, Akanbi said "The title aptly summarises my life's journey as the album's content is couched in the idioms of my trainings in my deep Yoruba culture.
"The power of my music lies in the message; the arrangement of the words and the interpretation by the producer. We both were not shy about doing things with freshness. I tried to be simple, not sounding processed. The rawness that produces truth told in purity but the thoughts and delivery, profound. I leave the final judgement in the hands of the listeners.
Although this Ajo is his first album, Yinka has some more songs to gift to the world.
He said "The world should expect more from me musically. I have some music waiting to be done. I have some produced already but which cannot make this album. As a never -say-never creative soul who believes in originality, expect more from me."