Myriad Of Insecurity Challenges and Failure Of Nigerian Security Agencies BY Agunloye
Posted on April 19, 2022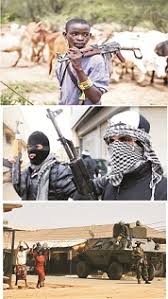 AGUNLOYE ADEWUNMI BASHIRU
That Nigeria has been embroiled in myriad of problems since the inception of this present administration with the Nigerian security agencies from the Nigerian Army, Nigerian Air Force (NAF) as well as the Nigeria Police Force incapacitated to put an end to the series of senseless and unending terrorists' attacks, herdsmen brutality, banditry, kidnappings for ransoms and killings going on without check despite million of US dollars claimed by the Federal Government of Nigeria to have been spent in the procurements of ammunitions and arms to fortify the security forces with little or no results.
In July 2021, Nigerian Air Force took delivery of some A-29 Super Tucano Aircraft from the United States of America. The reason for the procurement of those aircrafts according to the authority of the Nigerian Air Force was to aid the fight against insecurity in the North-east and other parts of the country that are witnessing the unending security challenges.
From the chart of the security budget displayed by the Channels Television that covers from 2015 to 2022. The security budget was 969 billion naira, while the budget in 2022 is 2.41 trillion naira which is 148.7 percent increase in seven years. It is ironic that despite this budget and spending on security in Nigeria, many parts of the country are not safe because of insecurity in different dimensions.
In three months alone, from January to March 2022, Nigeria recorded a total of 2,968 deaths from violence killings and 1,484 abductions. The North- west region has the highest cases with a total of 1,103, North central 784, North- east 488, South- east 181, South- west 127 and South- south 85 killings.
The inability of Nigerian security agencies to provide security to the country has continue to give the terrorists, bandits, and the herdsmen a field day to engage in their senseless killings and abductions of innocents Nigerians.
It can only happen in Nigeria whereby the government continues to retain the National Security Adviser who has been in that position for more than seven years and the insecurity situation continues to get worse everyday without any sign of lasting solution. If truly the Federal Government under the administration of President Muhammodu Buhari is sincerely fighting insurgency, why is the National Security Adviser Babagana Monguno who has been appointed since July 13, 2015, continue to be in that position?
The question begging for an answer is what reason behind the retainment of the incumbent National Security Adviser when the likes of Islamic States West Africa (ISWAP), Boko Haram, Bandits and as well as herdsmen continue to terrorise and killing Nigerians?
From 2015 to till date, hundreds of thousands of lives have been lost to insecurity across the country.
With the spate and the dimension of insecurity in Nigeria, no parts of the country are safe, terrorists operate everywhere, be it in the communities, villages, town, cities, churches, mosques, on the road and rail as innocent Nigerians are gruesomely killed.
The latest bandit's attacks on a Nigerian passenger train from Kaduna going to Abuja on March 28 where eight people were confirmed dead, many injured and more than 150 people still missing is another worrisome incident of insecurity in the country.
It is on record that the terrorists and bandits operate ridding on motorbikes in convoy sometimes operating for several hours without interception by any arm of Nigerian security forces. The terrorists have also been reported to have abducted hundreds of their victims loaded with lorries and travel many kilometers to where they kept their captives without been trail by the security operatives or no police roadblock.
That Nigerian security operative are incompetent is not overstatement because how can one explain a situation where bandits freely used telephones to communicate with the families of kidnapped victims in their dens and their conversation not being intercepted by the security operatives? It shows that the Nigerian security agencies lack intelligence gathering or some officers are collaborators working with the terrorists and bandits to perpetuate their nefarious activities.
Why is Nigerian Air Force not using the procured A-29 Super Tucano Aircraft and other aircrafts for monitoring and surveillance of the hideout of terrorists and bandits so that the criminals can be captured and victims in their captivity freed?
How can one explain the claim by Gagdi Adamu Yusuf, member of the Nigeria Federal House of Representatives from Pankshin/Kanam/Kanke Federal Constituency of Plateau State that the Department of Security Services (DSS) got intelligence on the location of the terrorists that killed 92 innocent civilians in Plateau State and did nothing to prevent it?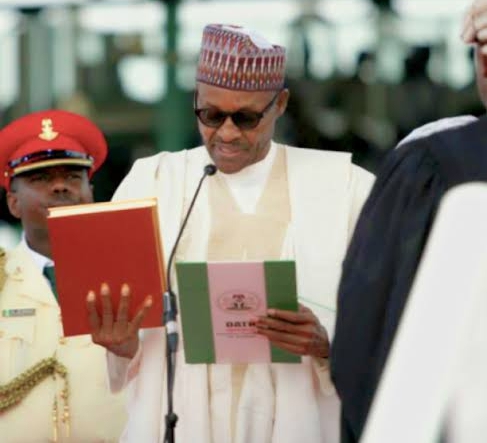 According to him, the base of the terrorists is known to the security agencies. "Disturbed that despite intelligent reports by the Department of State Service, on the influx of terrorists fleeing to Plateau and other neighbouring communities of Wase and Kanam Local Government Areas, no proactive measures were initiated by security agencies to avert these ugly terror attacks.
"The security agencies have reliable information at their disposal of the various camps of these terrorists in Kambari forest in Taraba State as well as Bangala in Wase Local Government Area of Plateau State where these terrorists used to organize and coordinate attacks on innocent citizens of Plateau State and other parts of Nigeria," Yusuf Gagdi said.
If it were in a country where the lives of its citizens are matter, the claim by Honourable Gagdi will be investigated and culpable officers will be sanctioned but in Nigeria reversed is the case because of incompetency and nonchalant attitude of people in the authority.
It is always laughable when you see the Nigerian military authority parading thousands of people claiming that they were repented and surrendered members of the Islamic State West Africa Province (ISWAP) and Boko Haram.
The military authority has done that several times and recently to be precise in March 2022, it was reported again by Major General Christopher Musa, a top commander in the Northeast region reported that some 7,000 members of terrorist's groups that comprises of Islamic State West Africa Province and Boko Haram just surrendered in Northeast Nigeria.
The question begging for answer is that if truly several thousands of terrorists' members continue to be surrendered as always claimed by the military authority why are insurgency activities persist in the Northeast and other regions?
It is very dangerous when the security operatives are found to be engaging in propaganda because on many occasion the Nigerian Military informed Nigerians that terrorists have either been decimated or defeated but the reality on the ground is that terrorism and killings of Nigerians by the terrorists continue with impunity.
One can conclude that the military authority is only using the claims of thousands of terrorists' members surrendered to coverup their incompetency and failure to combat terrorism in Nigeria.
The Nigeria Government failed to invest in modern technology to face insurgency while our security personnel lack the required training needed for intelligence gathering and technique to combat the myriad of security challenges facing the country.
Every budget, billions of Naira are being allocated to combat insecurity in Nigeria, but no positive results recorded while hundreds and thousands of innocent Nigerians have lost their life to series of terror attacks.
After any terror attack in Nigeria for the past seven years, what government usually do is to just make usual political statement that "enforcement chiefs should ensure that each of the callous terrorists are hunted down and made to face justice for their heinous acts" without taking any drastic action or proffered lasting solution to security challenges that is about dividing the country.
This is the time to act and the time to stop all this rhetoric is now because Nigerians need action and not political statements.
Agunloye Adewunmi Bashiru, Public Affairs Analyst can be reached on bagunloye@gmail.com