NYG 2023: Team Lagos Close In On Football Gold, Whip Kaduna 5-0 In Semifinal
Posted on September 28, 2023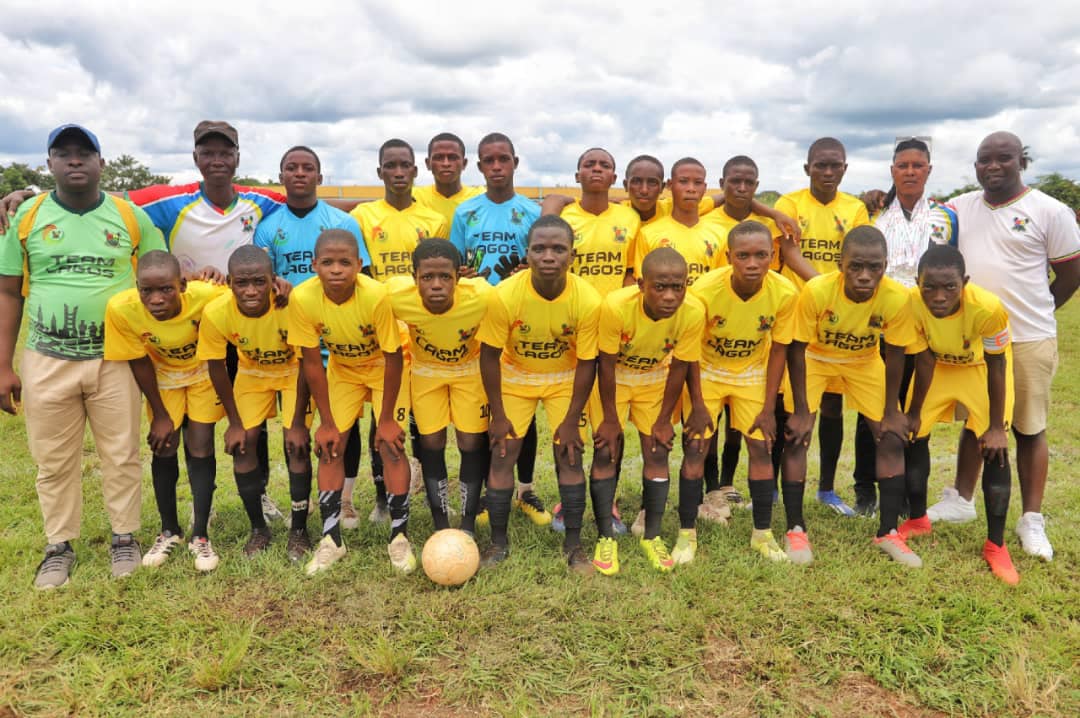 The coast is getting clearer for the Eko boys to take home the much-desired medal of the 7th National Youth Games when the male football team of Lagos State ran over their counterparts from Kaduna State with a landslide victory Thursday afternoon at the Ugwashi Uku Stadium.
Team Lagos whipped the Kaduna boys in a game that ended 5-0 in favour of the Eko boys.
Just like their female compatriots, the Eko boys will be playing in the football final holding on Friday.
P.M. EXPRESS reports that Oyetunji Dolapo opened scoring for the Lagos boys while Salami Fawz, Akinde Samuel and Oyewusi Semilore completed the demolition of the Kaduna boys only in the first half of the encounter.
The second half saw the domination of the proceeding by the team from Lagos who gave no breathing space for the Kaduna boys to have any incursion into their goal area.
Fawz, however, made it fifth goal for the Lagos boys when he converted a 58-minute penalty.
Team Lagos will have two of their teams playing in the finals of both boys and girls on Friday.
If the performance of the Eko boys and girls are anything to go by, the chances of Team Lagos winning the football gold in the male and female categories look bright on Friday.