OCHA Brigade Officer Arrested For Beating Mother & Maltreating Late Brother's Widow In Anambra
Posted on September 18, 2023
IZUNNA OKAFOR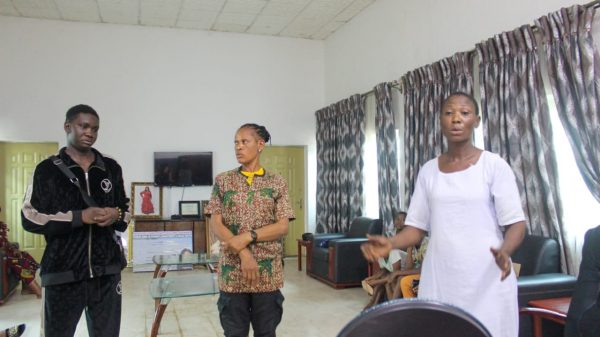 Chinelo Anadumaka, a native of Awgbu in Orumba North Local Government Area of Anambra State, has been arrested for subjecting her mother and her Late Brother's Wife to different kinds of ill treatment.
Chinelo, an officer of the Operation Clean and Healthy Anambra (OCHA Brigade) has been accused of repeatedly beating, intimidating and harassing her aged mother, Maryrose Anadumaka.
It was reported that the suspect was previously married to a man from Abia State but later divorced him few years later after she reportedly hired thugs to beat up her husband and force him out of the house because he (the husband) started following her with caution after he discovered that she was involved in infidel which made him to nearly lose his life in accordance with the traditions of their land.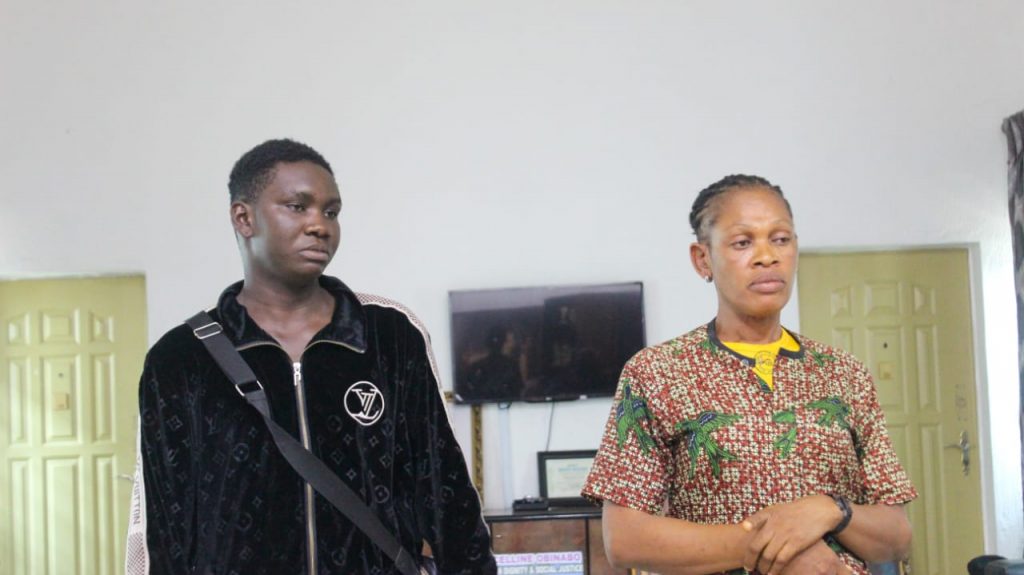 It was also gathered that after Chinelo got divorced and returned to her father's compound in Awgbu that she became a thorn in her mother's flesh, to the extent that she took possession of significant portions of property in the compound and even stole her mother's food stuffs. She was also said to have invited the vigilante officers for her mother.
During questioning, she claimed her cruelty towards her mother stemmed from her suspicion that her mother had an affair with her husband.
It is reported that Chinelo started maltreating her late brother's wife, Lovina Anadumaka, immediately after the death of her husband.
According to Chidinma Ikeanyionwu, the Public Relations Officer of the Anambra State Ministry of Women Affairs and Social Welfare; Chinelo connived with his late brother's first son, Uchenna Anadumaka (begotten by his brother's first/ex-wife) and forcefully stripped the bereaved second wife of all her husband's belongings, including his ATM cards, phones, house in Delta State and other houses he owned, and started collecting rents from the tenants residing in the houses.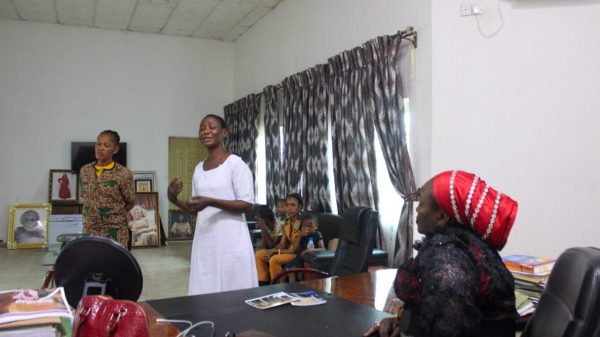 She revealed that the duo showed no care nor contributed Kobo when the widow's husband was sick, only for them to quickly collect everything the husband owned from her. She also narrated how the stepson, Uchenna squandered the sum of two million naira that was withdrawn from his late father's bank account and given to him for preparation of the father's burial, after which the corpse was abandoned in the mortuary for nine months.
As a result, the maltreated young widow (the second wife of the deceased) had to go borrowing money to bury her husband. Subsequently, Uchenna, the stepson, and Chinelo, her sister-in-law, took her children away and left her with nothing, sending her back to her father's house empty-handed.
Speaking on the matter after hearing from complainants and the accused, the State Commissioner for Women Affairs and Social Welfare, Mrs. Ify Obinabo outrightly condemned the act, describing it as evil and wickedness in the highest order.
The Commissioner ordered the immediate arrest of the two suspects by the operatives of the Anambra State Police Command.
She also mandated the duo to hand-over every document pertaining to the house in Ibusa in their possession to the widow.
Obinabo went further to warn them to desist forthwith from renting the house in Awgbu out or face the law. She also asked Chinelo Anadumaka to find another shop and vacate the one she forcefully collected from her mother.
More details later…