Ooni Of Ife Hosts President Aviation Roundtable Dr Olowo To A Royal Feast At House Of Oduduwa 
Posted on August 6, 2022
The Supreme Head of the Yoruba race and the custodian of Yoruba culture worldwide, His Imperial Majesty, Oba Adeyeye Enitan Ogunwusi, Ojaja II, recently hosted the President of  American Aviation Technology Company, SABRÈ, who is also the President of Aviation Roundtable, Elder (Dr) Gabriel Olowo. 
P.M. EXPRESS reports that His Imperial Majesty, the Ooni of Ife was highly delighted to receive a special and reputable son of the Source, Ile-Ife, who has made an incredible landmark in the aviation industry across the world for almost 50 years.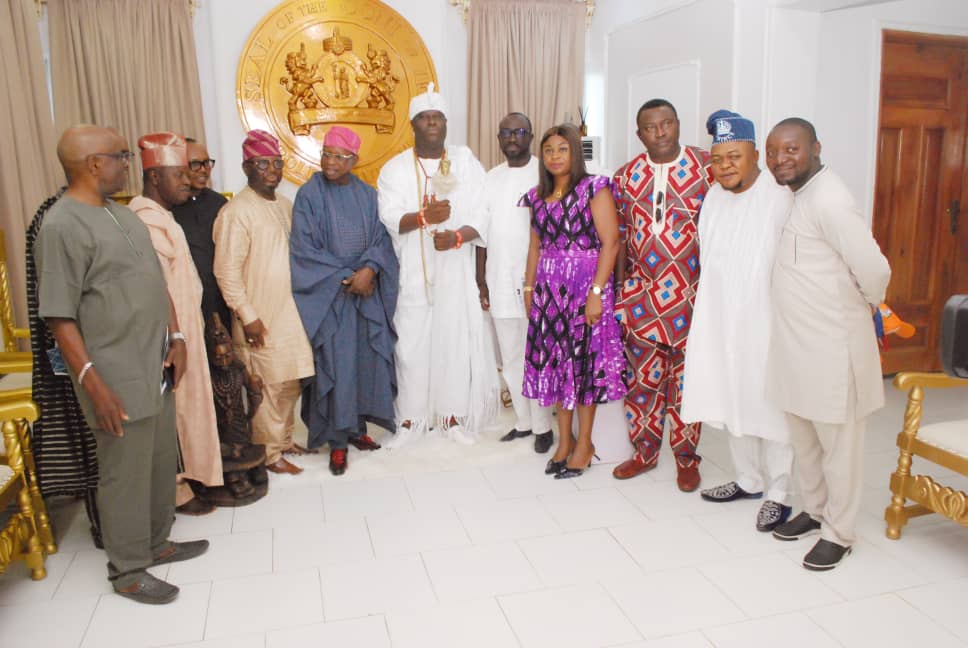 The Ooni Of Ife, Oba Ogunwusi, who was the  Royal Father of the day during the 70th birthday celebration of Dr Olowo on 12 June 2022 at Whitenstone Event Centre in Lagos, said expressed his delight that Nigerians have great talents spread across all disciplines, adding that he was happy that Dr Olowo is indeed one of the outstanding sons of Ile Ife, having had credible professional records across various continents of the world in aviation and still counting.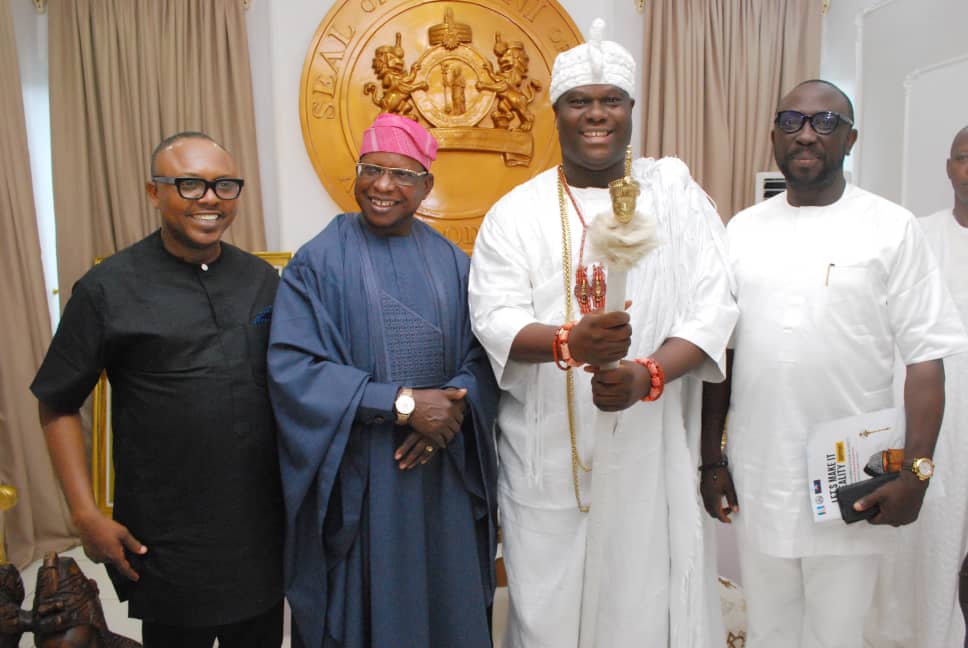 The monarch commended the consistent innovative contributions of Olowo right from the time he worked with different international airlines. The Ojaja II further commended the active and innovative roles of Dr Olowo in the aviation industry in Africa especially as he extends the SABRE office from the West Africa region to East Africa and the Central Africa Republic, while also applauding his outstanding performance as the President of Aviation Round Table in Nigeria.
Dr Olowo, who in an utmost joyous mood appreciated His Imperial Majesty for the royal honour and reception given to him during the visit to the Palace, said it was a rare privilege to receive such a gesture, especially from a remarkable and high-profile monarch whose relevance is known all over the world.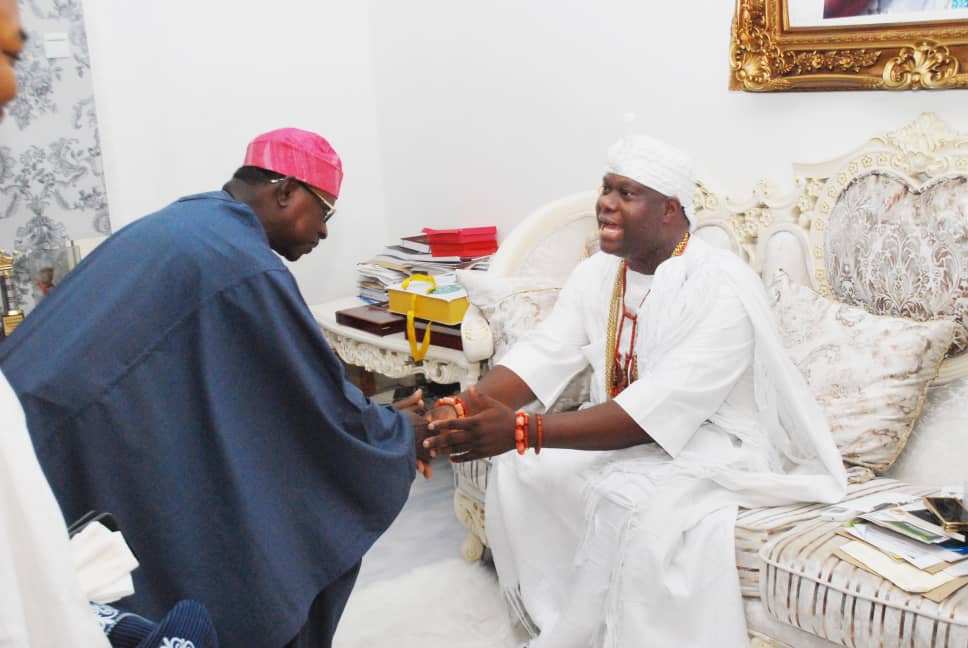 He commended the Ooni of Ife's distinct style of dynamism, versatility, uniqueness and beautiful innovation in the upliftment of Yoruba culture and heritage as well as promoting the importance of Yoruba in the international community.
He said Ile Ife is being transformed into another phase of elegance with the class as it will boost the tourism features of the ancient town.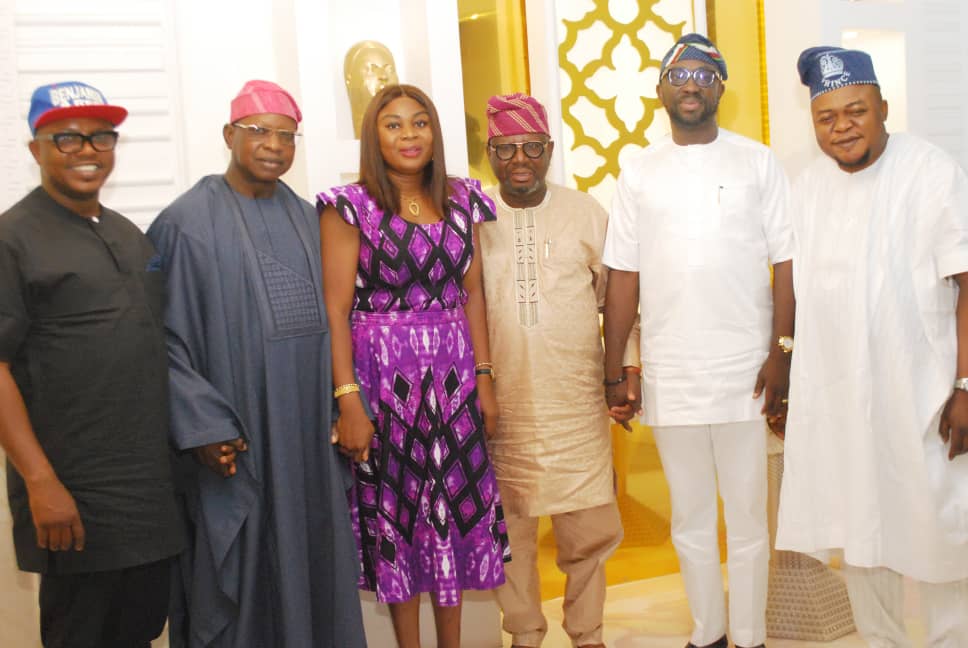 On the entourage of Elder Olowo to the Ooni of Ife's Palace were his two sons, Barr. Seun Odofin, Engr. Benjamin Adereti, his media consultant, Ms. Olatutu Oladunni, the Director-general of Ife Business School, Prince (Dr) Makinwa Adereti, oil & gas executive, Hon Gbenga Owolabi, the Oluomo of Ife, Senior Director, SABRE Nigeria, Mr Jacob Olowo, veteran historian, Lawrence Omikunle, Prince Adefioye, Secretary, Aviation Round Table, Mr Olu Ohunayo and Aviation correspondent Segun Koiki.