Outrage In FESTAC Town Over Plans By Councillor Ward K To Build New Borehole
Posted on November 24, 2020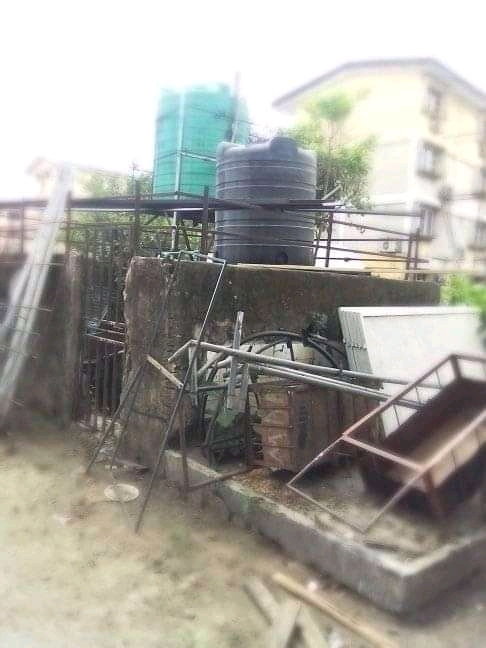 ADEBOBOLA ALAWODE

The decision of Hon. Adewunmi Ogunshina, representing Ward 'K' Amuwo-Odofin Local Government Area of Lagos State, to drill a new borehole, when there is an abandoned non-functional one in the same park, has caused an outrage in the community.

P.M. EXPRESS can report that residents are against the decision of the politician. They are of the opinion that if he must drill a new one, it should be taken to another site as they have concluded plans to refurbish the non-functional borehole in the area.

Some of the residents, who spoke with our correspondent on Tuesday argued that rather than fixing the bad borehole, Hon. Ogunshina decided to drill a new one. They said it doesn't make any economic sense to build a new borehole now.

Apart from the decision to drill a new borehole rather than repair the bad one, the residents frowned at the councillor's decision to cut down a tree in the park, which provides shade, when the weather is hot.

One of the residents, Dipo Alade said "Please, we the residents of 201/202 Road FESTAC Town, wants our Hon. Councillor representing Ward 'K' to please have a rethink by either repairing the bad borehole in our park or jettison the idea of drilling a new one. He has also decided to cut down a tree that provides shield when the weather is hot. This is not good at all," Alade told P.M. EXPRESS.

Another resident, who craved anonymity corroborated Alade's stand by saying that the new borehole being drilled is uncalled for as there are other facilities the residents need in the community.

Attempts to reach the lawmaker proved abortive as his Global System for Mobile, GSM line was not connecting.