PDP's Move To Sack Oyetola Suffers Another Setback As Appeal Court Dismisses Case 
Posted on November 25, 2022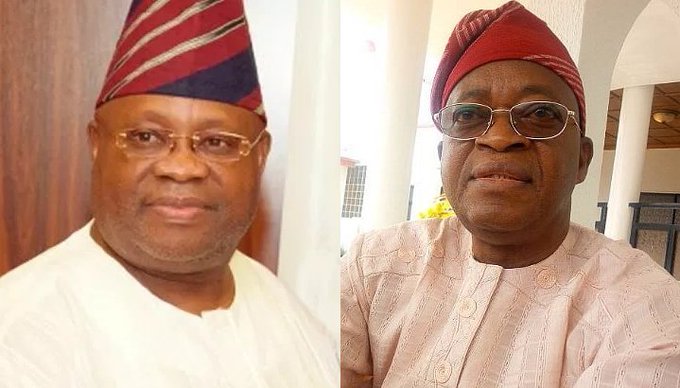 The Peoples Democratic Party's move to fault the nomination of Adegboyega Oyetola as the authentic candidate of the APC in the last Governorship Election suffered another setback Thursday as the Court of Appeal sitting in Akure dismissed the Case.
The Osun PDP had approached the State High Court to stall the nomination of all the candidates that emerged under the platform of the ruling party in the State, a move that was initially struck out by the lower court.
Following the decision of lower Court, the PDP through its Counsel, Hashim Abioye, approached the Appellate Court seeking the nullification of Oyetola's nomination and other APC candidates.
But in its ruling on Thursday, the Appellate Court told the PDP's Counsel after listening to his case that what his business is with the APC primary to which he responded that the Primary was not properly conducted.
The Court further asked  him that if he was aware that he lacked the locus standi to bring the case before it in the first instance.
He was again told pointedly that if the court decided to go into full trial of the case, it would be at a heavy cost on his part, saying the PDP is 'a meddlesome interloper'.
At this juncture, in order to save his head, he quickly applied for the withdrawal of the case, following which the Court struck out the case.
The legal implications of the decision of the Appellate Court is that if the PDP's Counsel, Abioye, had gone further on the case, he would be damned and would lose his ambition to rise to the Senior Advocate of Nigeria (SAN) as he would be denied of application whenever he applies.