Royal Babes, Orelope Boys, Rock Stars Win, As 2nd U-13 JOF Kids Cup Hots Up In Lagos
Posted on March 5, 2021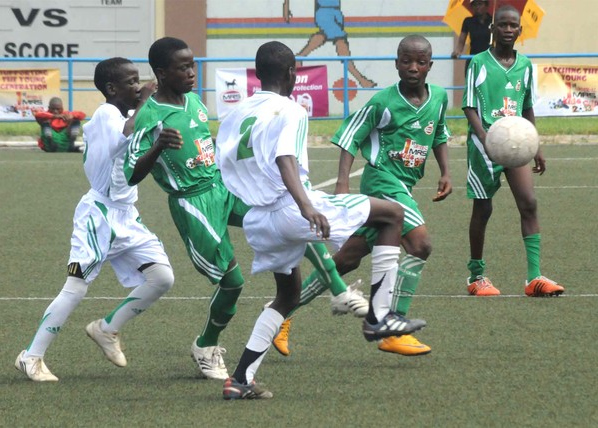 To the delight of football pundits, Nigerian youngsters have continued to exhibit their soccer talent in the ongoing second edition of U-13 JOF Kids Cup Championship 2021 in Lagos.

With target on the coveted trophy, matches played so far have shown that the JOF Kids Cup 2021 will be keenly contested.

Results made available to journalists showed that Royal Babes of Iwaya were too much for Striker Babes of Ogba as they triumphed in a match that ended 4-2 on Thursday. Orelope Boys of Ajah beat Glory United of Ikotun 1-0.

In other results, Yinka Babes of Badagry defeated  Barca Boys of Isolo 3-2, while Ojodu's Rock Star spanked Ultimate Villa of Ikorodu 3-0.
In matches scheduled for Friday, 5 March will see  Junior Arsenal of Alimosho taking on Adeomo Babes of Agbado, while United Stars of Mile 12 wilplay against Ago Babes of Ajeromi Ifelodun.

Sponsored by JOF Nigeria Limited, the second U-13 JOF Kids Cup is a 32-team tournament being played in knockout basis.