Senator Umeh Charges Youths & Obi's Supporters To Remain Resilient
Posted on November 19, 2022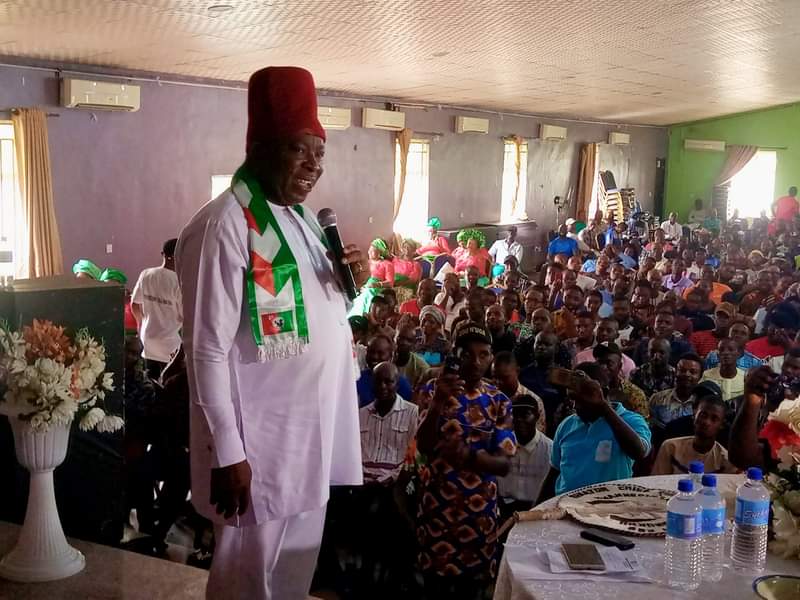 Speaking during the Anambra State Labour Party Youth Summit held on 18th November, 2022, in Awka, the Labour Party Senatorial Candidate for Anambra Central, Senator Dr Victor Umeh OFR (Ohamadike Ndigbo), commended the youths for their proactive involvement in present political events in the country pointing out that the future of Nigeria rests mainly on the shoulders of the Youth thus, the youths should determine who wins any election.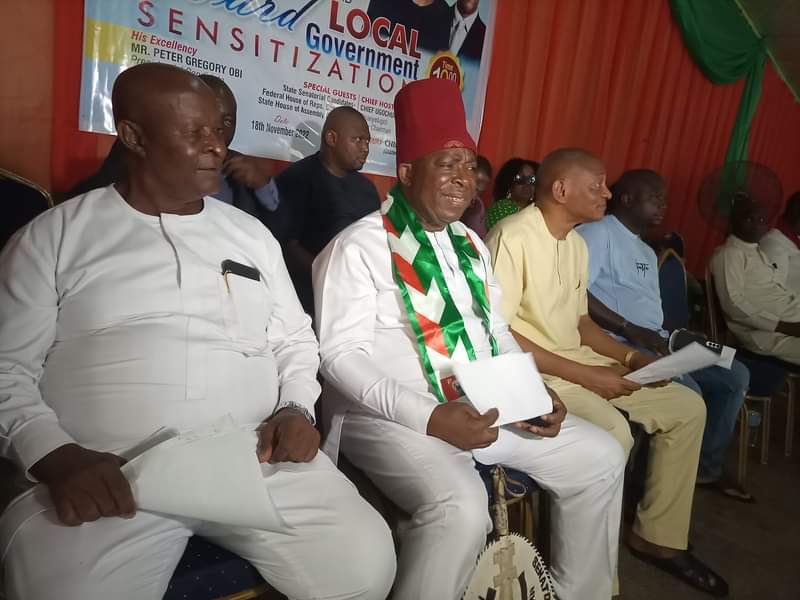 He regretted the fact that the Nigerian Youth has been deprived the opportunity to explore and develop their enormous potentials as obtained in other climes identifying unemployment, government's negligence and incompetent Leaders as well as corruption as factors that have disenfranchised the Youth of their entitlements therefore maintained that the Youthful Labour Party's Presidential Candidate, Mr Peter Obi in on cause to reposition Nigeria from a consumption to production hub with enormous gainful opportunities for the Youth.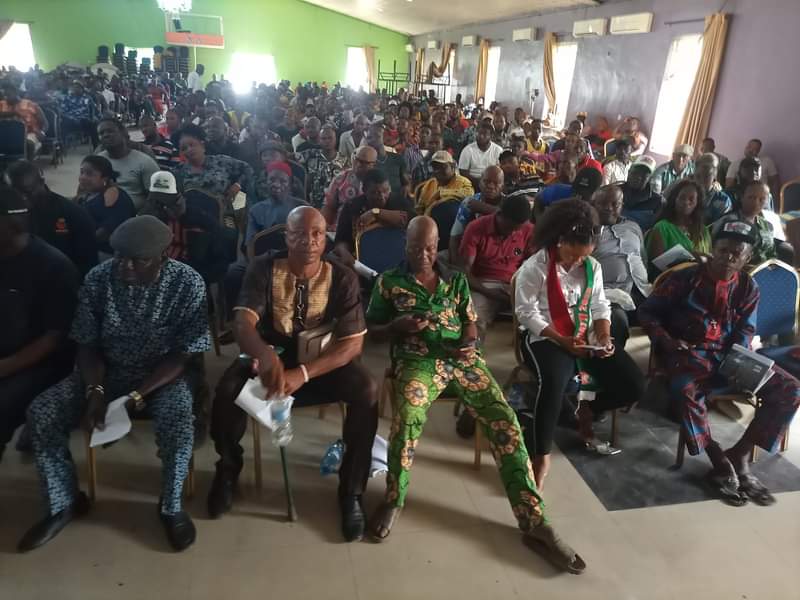 Senator Umeh further seized the opportunity to encourage ndị Anambra to disregard efforts by individuals who in their speeches, writing and/or actions try to de-market, defame and/or undermine the candidacy of Mr Peter Obi describing it as unfortunate and regrettable. He added that at a time Nigerians from all parts of the Country are agitating for the intervention of Mr Peter Obi in fixing Nigeria, it can only be unreasonable and self-harming for any Igbo man nor onye Anambra to try to oppose Obi's candidacy.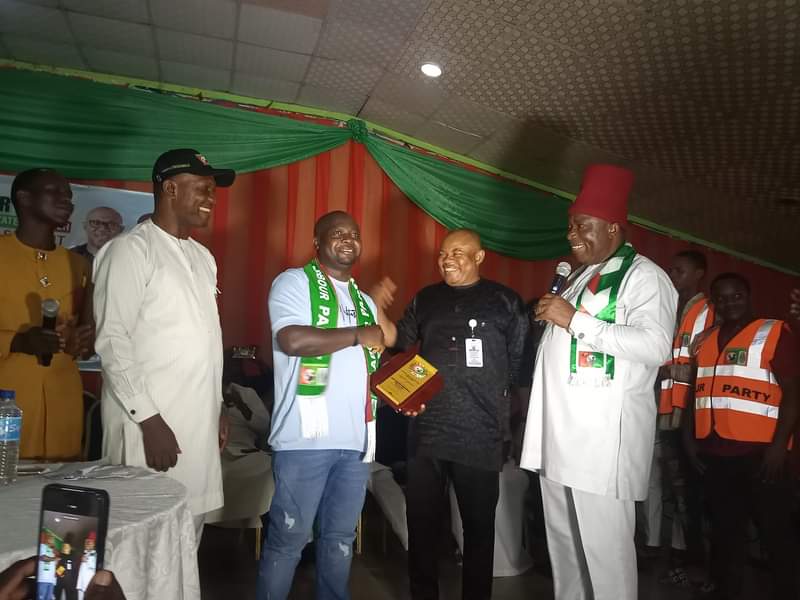 The Senator emphasized that despite the compromise and conspiracy of some individuals in the State, the people of Anambra State should remain resilient in their support for Peter Obi and should give all their vote to the Labour Party in the 2023 General Election.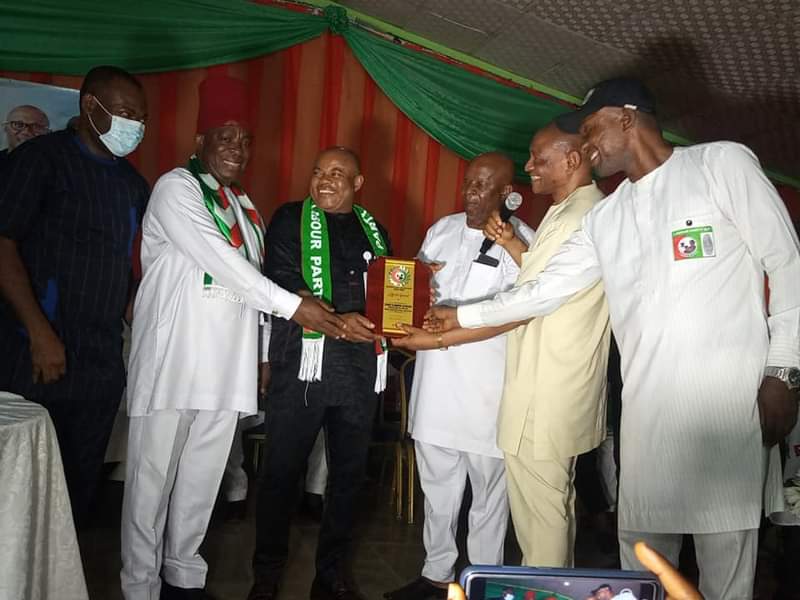 High points of the event included special speeches by designated speakers, presentation of Award of special recognition to the National Organizing Secretary of Labour Party, Chief Clement Ojukwu (Gbazueagu) and Chief Godwin Eloka Agbasimelo (Oga Ndị Oga), among others.
Also present at the Event were: the Chairman of Labour Party in Anambra State, Mr Ugochukwu Emeh; the State Youth Leader, Mr Ekene Nnadi; the Labour Party Senatorial Candidate for Anambra North and South, Hon. Tony Nwoye and Dr Obinna Uzoh respectively; the Labour Party House of Representatives Candidates for Awka North and South, and Idemili North and South Federal Constituencies, Prof Lilian Oby Orogbu and Hon. Uche Okonkwo respectively as well as House of Assembly Candidates of the Party, Local Government and Ward Chairmen, Youth Leaders, et cetera.