Sniper: The New Home Insecticide For Suicide
Posted on June 5, 2019
CYRIACUS IZUEKWE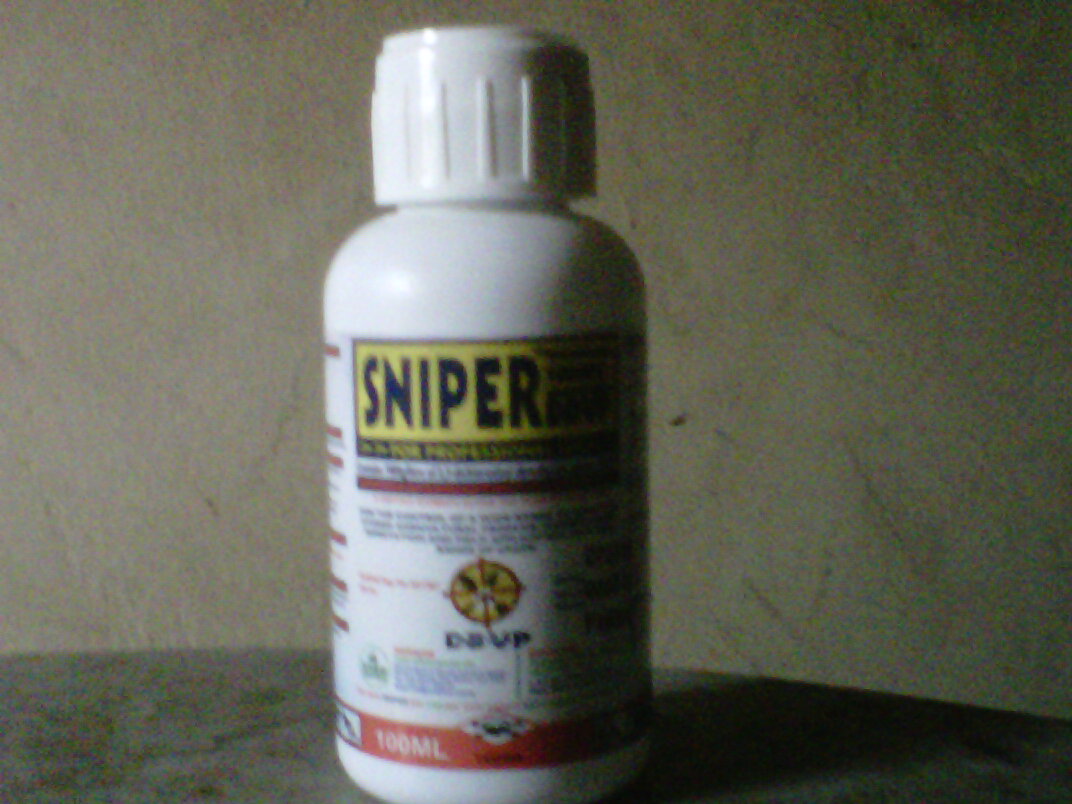 Recently, there has been instances of suicide and loss of lives in various areas across Lagos courtesy of the poisonous insecticide known as Sniper.
The substance, Sniper, meant for household ants, roaches, bugs, and other disturbing insects, seems to make suicide mission easy nowadays and many who are frustrated in their businesses, marriages, relationships see the substance as a quick way to their graves.
P.M.EXPRESS reported recently how a student of Lagos Sate Polytechnic, Ikorodu, late  Afeez Hanafi, had a disagreement with her lover over an undisclosed matter and he expressed his anger and frustration by simply taking a small quantity of Sniper insecticide and that was his end. He was rushed to the hospital but before the doctor would attend to him, he was already dead.
While police operatives at Homicide Department, Panti, Lagos, were still investigating why Hanafi should terminate his life by drinking the substance, another tragedy happened.
This time, it was a Secondary School student who reportedly drank the same Sniper, was rushed to the hospital and she eventually gave up before doctors would attend to her.
The victim, Miss Favour Ekemedili, may have had some issues disturbing her mind and simply went to the nearby store, bought Sniper, disguised it in a juice container and drank.
There are other instances of victims drinking the substance owing to traumatic experiences and they terminated their lives with the substance.
A 34-year old, King Ezekiel Mayowa, expressed his frustration after his lover jilted him after nine years of relationship, when he was unable to bear it, drank sniper and ended his life. These occurrences seem to be on the increase daily and P.M.EXPRESS moved to find out the cause and there were shocking revelations.
Some Lagos residents, who spoke to our correspondent, explained that the substance contains a high level of poisonous chemicals that kill within minutes and that was why victims resort to it for suicide missions.
A married woman, Mrs. Jane Okeke, narrated her sad experience to P.M.EXPRESS. She said that there was a time when her sister had issue with her marriage and came to live with her. Innocently, Mrs. Jane bought the substance as insecticide to use at home but her sister drank it. Within minutes her sister started shouting and then confessed that she drank Sniper. Her sister was rushed to the hospital; she eventually survived but since then she stopped buying or using the substance.
Some others, who spoke to our correspondent, have had sad experiences over the use of the substance; some survived it while many lost their lives in the process.
P.M.EXPRESS investigation revealed that the substance is readily available in every nearby store, kiosk or market and very affordable. It has been confirmed to be potent to almost kill instantly and that might have informed the use by the suicide victims.