The City Of Light Church Holds Service In New Facility
Posted on March 25, 2022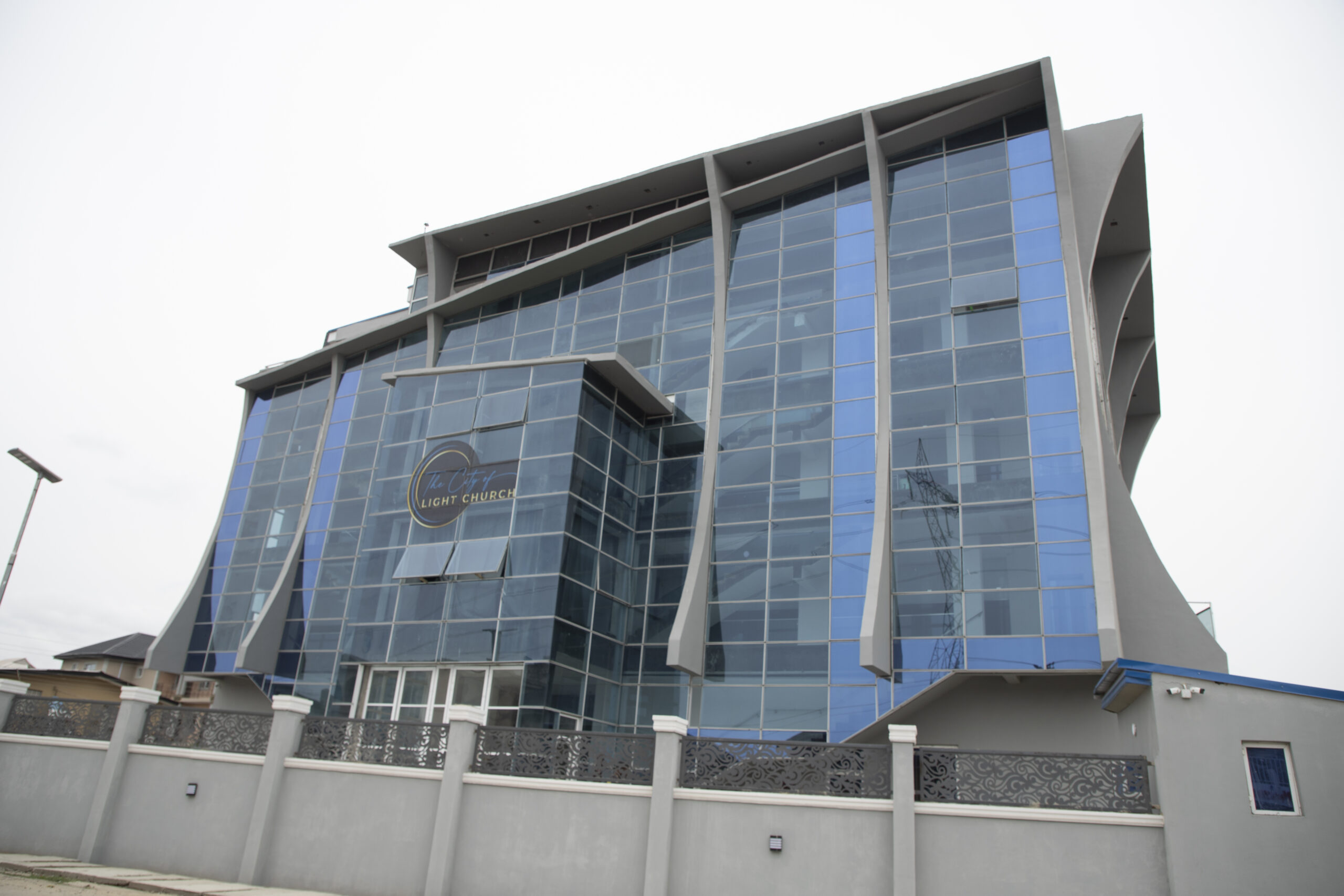 The City of Light Church (TCOLC), pastored by Adebayo and Bunmi Babalola, will hold the first Sunday service in its newly completed multi-storey church building located at 2/4 Shaki Crescent, Surulere, Lagos on Sunday, 27 March, 2022.
The church which started as a branch of The Fountain of Life Church, has grown over the years.
The foundation laying ceremony of the gigantic edifice was performed on 31 October, 2018 by Pastor Taiwo Odukoya of The Fountain of Life Church, Ilupeju.
With a total sitting capacity for almost 2,000 worshippers in the auditorium on the ground floor and the exquisite gallery on the second floor, the all-glass architectural masterpiece which is designed like a talking drum also has multiple teaching rooms for teenagers and children who will be taught and nurtured by dedicated and spirit-filled teachers, while the topmost floor accommodates offices for the pastoral team and other church workers.
The massive complex is equipped with modern facilities and conveniences guaranteed to make members feel at home while in church to worship God, including a large car park and other security measures to protect lives and property.
In a statement released by the church, the Sunday service will commence at 9am and will feature prayers, worship, music presentations and the Word.
Some of the music artistes expected to perform during the service include Minister Emmanuel and the Ark, Awesome Crew and Tolu Odukoya-Ijogun.