The Macallan Hosts 30 Guests In Exclusive Whisky-Coffee Pairing Session
Posted on November 14, 2023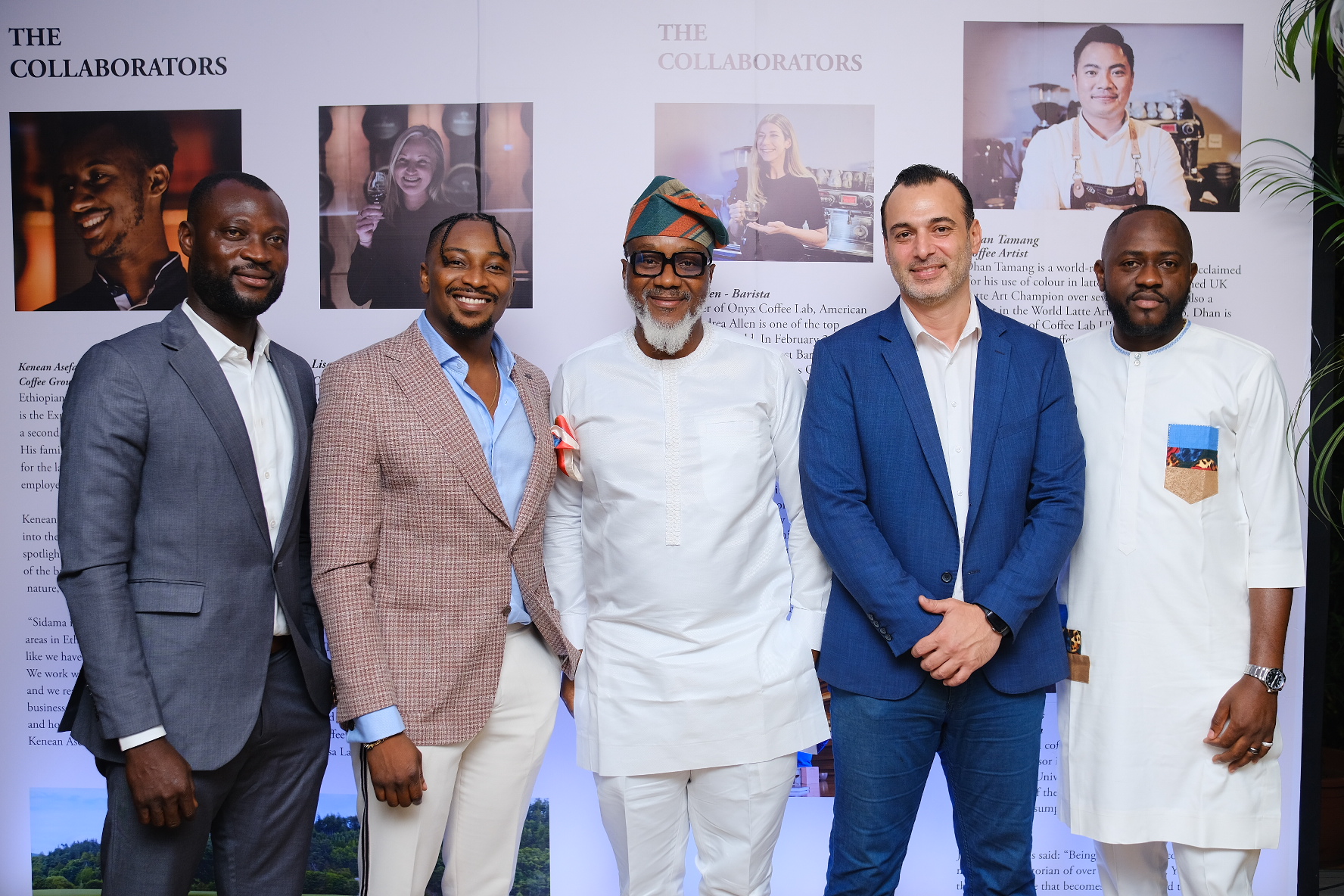 World-renowned single malt Scotch whisky brand, The Macallan, was the highlight of the evening at the highbrow Flowershop Cafe in Victoria Island, Lagos,  on Thursday, November 9, 2023.
The whisky brand co-hosted a coffee-whisky pairing session that took 30 guests on a sensorial journey of one of its highly coveted collections.
The Macallan Harmony Inspired by Intense Arabica was the star feature of the pairing ritual experienced by the restaurant's exclusive members, including business executives such as Team Lead, Private Banking and Wealth Management, First Bank, Aisha Adedeji; Executive Chairman, Phyllis Brown Hospitality, Rasheed Yussuf; and Premium Spirit & HoReCa Director, Coca-Cola Hellenic, Ioannis Simos, among others.
The Flowershop Cafe, known for its unique fusion of a flower shop and cafe, provided a serene backdrop for the evening's tasting session.
While, The Macallan Brand Ambassador, Lagos, Daniel Atteh painted a captivating narrative detailing the rich history of the coffee-inspired whisky. Patrons were treated to a captivating coffee-whisky pairing ritual led by the skilled baristas at Flowershop Cafe, showcasing the delightful fusion of the distinct worlds of whisky and coffee.
Brand Manager, Edrington Portfolio, Nigeria, Hammed Adebiyi expressed his gratitude for the collaboration: "We are honoured to introduce this exceptional collection to the valued customers at the Flowershop Cafe. The Macallan remains committed to unmatched quality, and we are delighted to offer this unparalleled whisky and coffee pairing experience."
As night fell, the event evolved into an unforgettable multi-sensory experience, leaving guests with a lingering appreciation for fine whisky, great conversations, and networking opportunities.
The Macallan Harmony Collection Inspired by Intense Arabica is a special single malt whisky, influenced by the Ethiopian Arabica bean, and exudes flavours of sweet oak, tiramisu, and dark chocolate.
Unveiled in Nigeria in July 2023, the whisky is presented in a gift box made from repurposed and recycled materials.
The packaging has been expertly crafted to give new life to coffee bean husks, a by-product of coffee, that would otherwise have been discarded.