Togolese Man Beats Wife To Death During Public Brawl
Posted on January 23, 2023
MICHAEL AKINOLA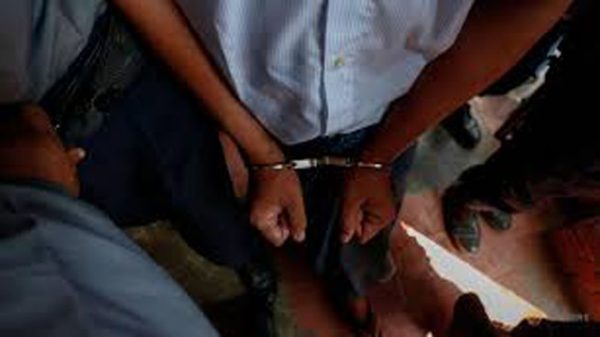 A Togolese, Njobola Bochi, has landed in trouble in Nigeria after he engaged his 38-year old wife, Namaka, in public brawl and beat her to death in Alaraba village in Oyo State. 
P.M.EXPRESS reports that the suspect, Bochi, has been arrested, charged before Court and remanded in custody at Abolongo Correctional Centre for the alleged murder of his wife.
At the Iyaganku Magistrates Court in Ibadan, where he was arraigned, the Chief Magistrate, S. H. Adebisi, did not take his plea over jurisdiction and ordered the Police to return the case file to the Oyo State Directorate of Public Prosecution (DPP)for advice.
Earlier, the Prosecution Counsel, Inspector Opeyemi Olagunju, told the Court that on 5th December, 2022, at about 3:25pm in Alaraba Village, Oyo State, Bochi allegedly caused the death of his wife, Namaka, 38, during a misunderstanding by beating her and she died in the process.
The alleged murder was reported to the Police and he was arrested and charged before the Court for contravention of the provision of Section 316, which is punishable under Section 319 of the Criminal Code Laws of Oyo State 2000.
The Court ordered his remand in custody pending when the DPP's report will be ready and adjourned the matter till 2nd February, 2023, for mention for the DPP's report to be available, which will determine if the matter will be transferred to the High Court or not over jurisdiction.