Tope Fasua, An Outlier In The Tinubu Economic Team
Posted on September 20, 2023
BY DAPO OKUBANJO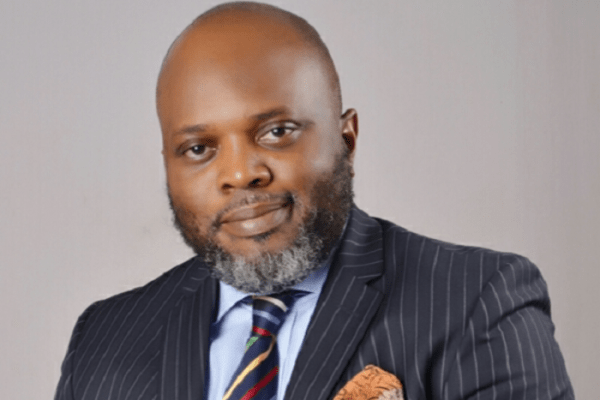 His appointment came with little fanfare and it maybe because the office of Special Adviser to the President on economic affairs is domiciled in the Vice President's wing of the Presidential villa but this will be Tope Fasua's first stint in government at any level.
Known for his out-of-the box takes on economic issues, Fasua is to all intent and purpose, not a typical Tinubu insider but he has over the years been an admirer of the President without being in the same political party with him.
He, in fact, went against the All Progressives Congress (APC) in 2019 in a bid to become President himself on the platform of the little known Abundant Nigeria Renewal Party (ANRP).
So he was not part of the team that served the then Governor Bola Tinubu well in Lagos state for 8 years but his appointment is a testament to the President almost legendary 'eye' for talent in various fields.
Fasua recently provided an insight into how he crossed paths with Tinubu few years ago in one of his write ups in the media.
According to him, the former Lagos state governor saw one of his 'trenchant articles' and invited him for a private discussion where Tinubu not only provided some insights into his stance on economic issues but also engaged him on sundry matters.
It goes without saying that Fasua left that meeting engrossed. He later enthused as follows:
"I have been living in Abuja since 2001 – the seat of power. I can't remember being sought out by anyone in government who wanted to engage in anything intellectual, despite all my trenchant writeups, TV appearances and what have you, some of which hopefully make sense. I had even written so many great things about people like Fashola in Lagos, but none of his people got in touch."
That meeting may have signposted a new found relationship with the man who was to become President but this did not stop Fasua from baring his mind on President Tinubu's first few policy statements in office.
Hear him: "There are a couple of overarching policies that have got me worried, and though 'investors' and their scouts may applaud, I believe someone needs to speak up for groaning Nigerians. I have been watching for a while but have now decided to speak up. Perhaps I am paranoid. But experience tells me that administrations rise or fall with some of their first few policies. Tinubu though is a lucky man, perhaps as much as he is a strategist. Unlike Buhari he hasn't gone to sleep in his first moments. But he has also devalued the Naira – or rather 'floated' it – like Osinbajo had to do when he was acting President and Buhari had been ambivalent without offering any alternatives.
"Also, just like the Buhari administration, the Tinubu one has removed subsidies on fuel. We hope that this time it is final. My stated position has always been that fuel subsidy was due for removal under whatever circumstances, but we ought to slow down on Naira devaluation or the now very confusing 'floating' of the currency.
By the way, those words are from an article in Premium Times of June 22 2023, titled 'Rescuing Tinubu from back to left-of-centre liberal economists'.
At this point, Fasua may have had an inkling of his appointment because he alluded to this in same article and also provided some insight into what to expect from an outlier like him
"For now, I will only say that I have found it important to do this and the next article, perhaps as a minority opinion given my all-out support for Asiwaju,
"And even though I am not (yet) in his de facto team, even if I was, I could only be very junior to the persons running things for now, and whose opinions are already running our lives.
"It is indeed harder – nay impossible – to get opinions across after the fact, after one may have become part of the bureaucracy. Therefore, one may as well take advantage of the relative freedom of being part of the hoi polloi".
In another article titled 'N8,000 monthly per family-Must we take the World Bank's advice?', he was quite critical of the now suspended plan and expressed a preference for a food programme to tame inflation.
And now that Tope Fasua is formally a part of the Tinubu economic team as Special Adviser on economic affairs to the Vice President, it is safe to say that Nigerians should expect robust internal debates among the President's men before policy formulation and this certainly would be in line with what Asiwaju Tinubu's think tank is known for while he held sway in Lagos.
Dapo Okubanjo, a journalist and public affairs analyst writes from Abuja via dokubanjo@yahoo.co.uk