Traffic Management: We're Taking Proactive Steps, Designating Loading & Drop Points – Rex Anunobi 
Posted on August 5, 2022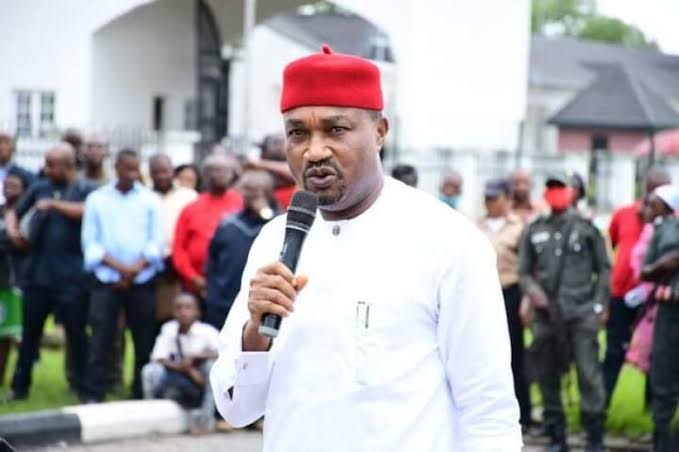 The Imo State Ministry of Transport, as part of her proactive road safety and traffic management responsibilities, has identified the menace associated with heavy duty trucks and lorries plying the sloppy Evan Enwerem Boulevard, former Akachi Road Owerri. 
As a counter measure to prevent the incessant tumbling of heavy duty trucks and lorries, which posses life threatening inconveniences to commuters, the Ministry of Transport yesterday through the Imo State Traffic Management Authority installed horizontal crossbars across the entry and exit points of the boulevard.
The horizontal crossbars will limit heavy duty trucks of certain categories from using the Evan Enwerem boulevard while Douglas road is now designated as the gateway road for such categories of vehicles.
In another development, the Transport Commissioner also flagged off the installation of Bus Stop signs at 56 locations within the Owerri Capital City.
Speaking at the flag off, the Honourable Commissioner for Transport,  Barrister Rex Anunobi, disclosed that his Ministry was acting in the exercise of its statutory responsibilities under Imo State Law No. 3 of 2007, which conferred the Ministry with the responsibility to control public transit operations in the state.
Barr. Anunobi stated that his Ministry is determined to remove all inconveniences sufferred by motorists in the city through proactively identifying road safety problems or problem locations and developing potential safety strategies.
He cautioned that the bus stops will only serve as drop points and should in no way be converted to full fledged motor parks.