Uzodimma's Victory: APC National Vice Chairman, Arodiogbu Upbeat About APC's Growth In South East 
Posted on November 13, 2023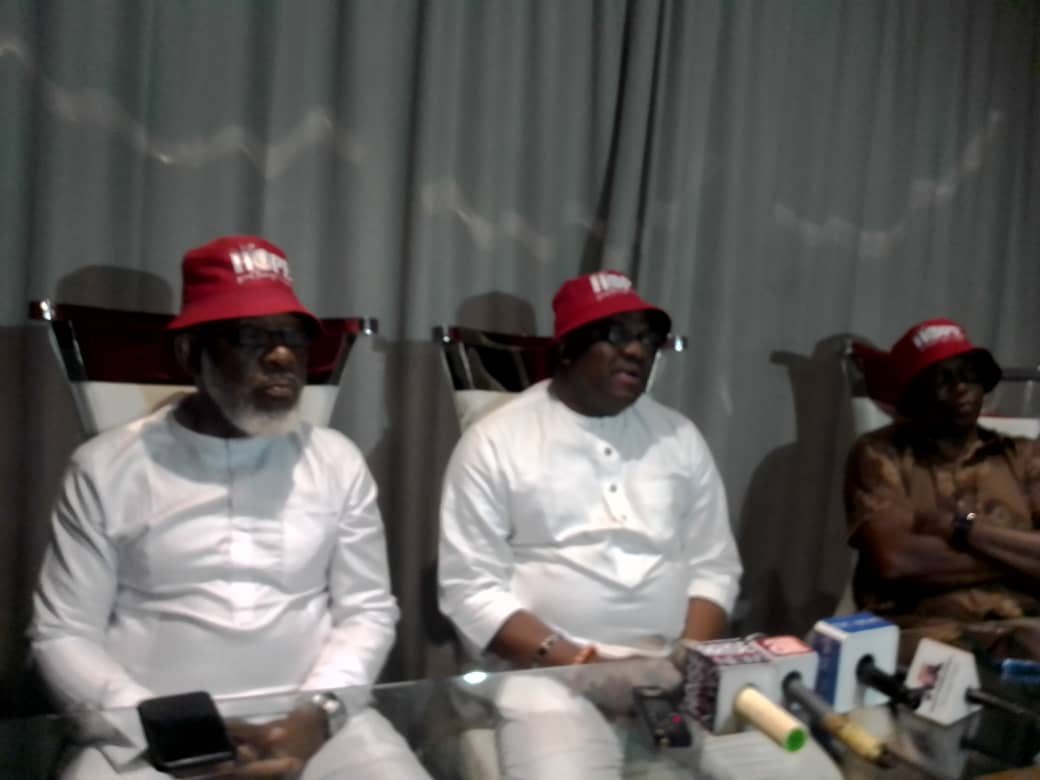 Following the victory of the Senator Hope Uzodimma, candidate of the All Progressives Congress, APC in the recent gubernatorial polls held in Imo State, the Zonal Chairman of the All Progressives Congress, SouthEast, Dr. ijeomah Arodiogbu has described the resounding success at the polls as a testament to the works of Senator Uzodimma.
Arodiogbu stated this while addressing a press conference in Owerri, Imo State.
He likened Uzodimma's victory to a traditional wrestling match in which he, Uzodimma not only overpowered his opponents but also filled their mouths and eyes with sand. He noted that the victory was also a warning signal that the APC would sweep Anambra State and conclude the domination of the zone in 2027.
He said: "As the National Vice Chairman of the APC in the South East, I am elated and overjoyed with the resounding victory of the party and its candidate, the Governor General of the South East, our leader and elder brother, Senator Hope Uzodimma".
"For the first time in the annals of Imo History, our governor by dint of his hard work and humane policies was able to win 27 out of 27 Local Government areas, a rare feat not witnessed even in the days of our hero, Sam Mbakwe."
"With this, Governor Hope has proven those who maliciously described him as the "Supreme Court Governor'" wrong as it is obvious that he also won the 2019 elections but was shortchanged by enemies of the state."
"What this shows or portends is that NdiIgbo are gradually becoming receptive to the APC as a party and come 2025 we will take over Anambra and then complete the process by bringing Enugu and Abia into the progressive fold."
Arodiogbu also dismissed claims made by YIAGA on the non compliance of the polls, describing such an allusion as methodical madness from a non credible organisation.
"In an election where the opposition was resoundingly beaten, how can YIAGA now come around and allude to non compliance? Where is their evidence of such occuring? This is a group that predicted that there would be chaos and bloodshed before the polls and they were much proven wrong."
Arodiogbu also called on Ndi Imo to rally around Governor Uzodimma to deliver more democratic dividends to the people, stating that the governor was much eager to transform the state.
He also called on his fellow contenders to accept the results in good faith and desist from distracting the governor since they had been beaten squarely. He likened the victory of Uzodimma to the Will of God and urged them to join hands with the governor to uplift the state and move it forward.
Also present at the press conference where Senator Emma Anosike, Ambassador Greg Mbadiwe and Chief Ifeanyi Okafor.