When Prophetess Anne Dropped A 'Refreshing Worship' Album
Posted on May 13, 2022
FUNSHO AROGUNDADE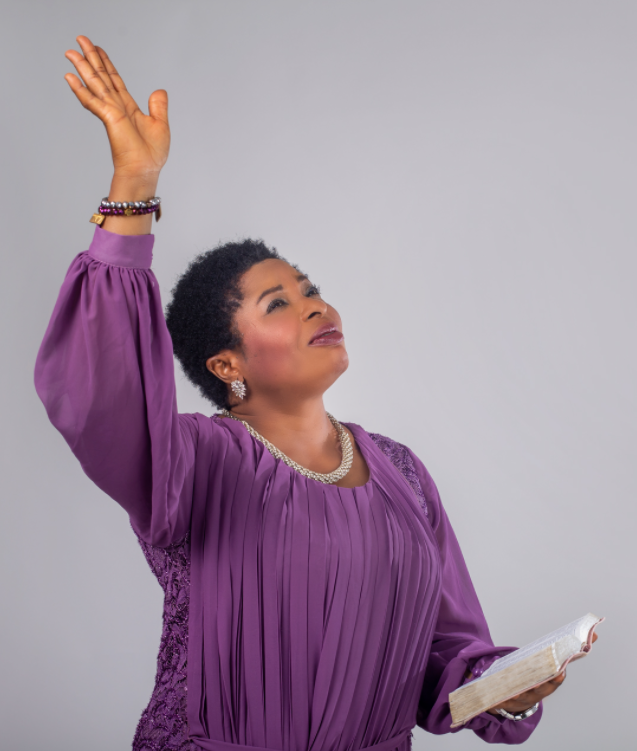 The influence of gospel music stretches far and wide, and the best gospel singers, too, cover a wider range of styles. For the popular Nigerian Gospel artiste, Anne Ibeh, fondly called Prophetess Anne, her genre of the gospel music is more about praise and worshipping. She sees gospel music as one with a universal appeal that helps spread God's good news as well as help believers deal with their struggles, forgiveness, love, hope and triumph. 
Prophetess Anne is passionate about propagating God's words through music. Right from childhood, she has always had a strong passion for worship music and service to God.
"My utmost desire has been to carry Christ's message of hope and love; His works of charity, healing, deliverance, prophecy and salvation to the four corners of the earth," said Prophetess Anne whose desire to serve God led her to visit the Synagogue Church of All Nations, SCOAN with her family as far back as 1993.
"My real service to God began under the mentorship of my father in the Lord, late Prophet T.B. Joshua who groomed me for about 28 years to be the person who I am today and attained the office which I presently held until his demise on the 5th of June 2021," she narrated her trajectory.
Prophetess Anne is one of the five Prophets mentored, trained and tutored by the late Prophet. Her vision for worship can be called "Essence of Worship" which is a spiritual dimension she ascertained from Joshua, who she described as the father of prophecy in the gospel ministry of Africa. And indeed, her soulful renditions of worship songs at The Synagogue and many other evangelical events have touched many believers the world over.
To further expand her reach, Prophetess Anne —a Philosophy graduate of the Ogun State University now Olabisi Onabanjo University— recently released a new Gospel album titled, 'Refreshing Worship'.
To unveil the album, Anne, a worship music composer and director, video editor, and voice over artist, hosted a two-day programme tagged: 'Two Days of Refreshing Service With Live Concert' inside the auditorium of Gospel Pillars International Church, along Kudirat Abiola Way, Oregun, Lagos.
The well-attended event had many other anointed ministers of songs team up with Prophetess Anne including Prophetess Yinka, JFC, Tru Zeal, Princess Anath, and Ruke Gure.
The Prophetess told P.M.EXPRESS that she put together the special event to honour the legacy of Prophet T.B. Joshua.