Why I Want To Serve – Yusuff Khadijah Kuburat
Posted on May 18, 2021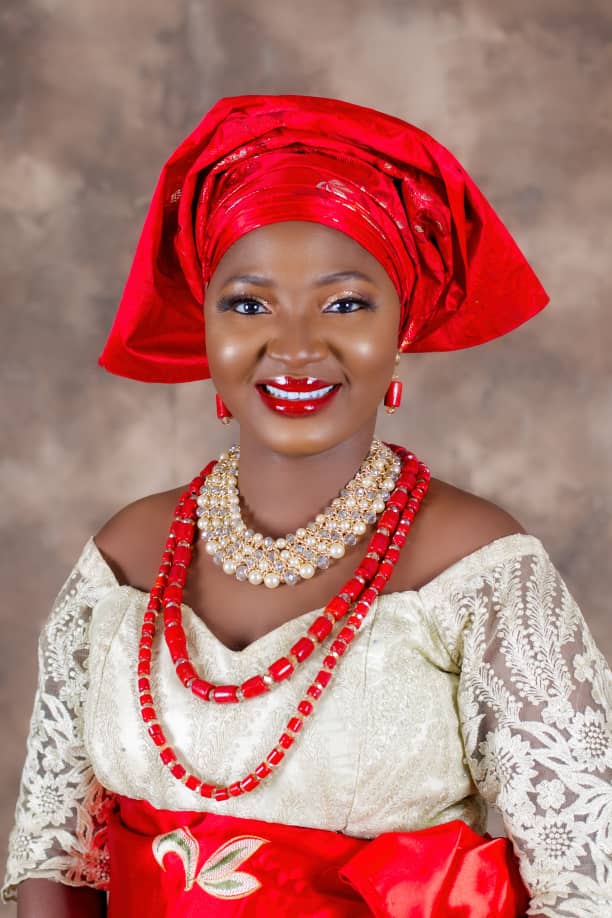 A young and dynamic lady, Yusuff Khadijah Kuburat (YKK), popularly known as KB, has indicated her willingness to represent Ward E of the Onigbongbo Local Council Development Area, Lagos State, as a Councillor under the platform of the All Progressives Congress, APC.
When asked what encouraged her aspiration to serve, the amiable YKK said, "My aspiration is encouraged by the vision of the leadership of our great party, the APC, which has created a driving force that will enable me to FACILITATE, GROW, IMPACT AND PROMOTE partnership with leaders of the All Progressives Congress Party Executives, political office holders, major stakeholders, my constituents as well as other progressive organisations within my community and Local Council Development Area at large".
"I have volunteered and worked tirelessly in a number of campaigns and mobilization drive for our great party and this has afforded me the opportunity to be directly involved in various party activities from my Ward level to the Local Government and the State at large and I have so far been fulfilled working with great ambassadors, role models and leaders of our great party, the All Progressives Congress. This has thus far expanded my horizon as a young and vibrant politician and has given me the opportunity to serve in various capacities and being part of so many political struggles since 2006 till date, with active participation in previous Local, State and Federal elections."
"I am fully ready and willing to serve the party and my constituents so as to expand on the great knowledge that I have acquired over the past years of committed, patient, dedicated and loyal discipleship in the Progressive fold."
Disclosing how she will articulate and execute her plans if elected to serve her community, she said, "I intend to empower the members of my community through partnerships with spirited individuals, corporate organisations doing business in the area and through the Local Council authority for sustainable development. Through their Corporate Social Responsibility drives, I'll involve the companies doing business in my area in skills acquisition programmes for the youths".
"I'll also collaborate with companies doing business in the community for our teeming youths to have relevance when they're recruiting staff. I equally intend to involve the companies in the education of my people by creating scholarship schemes for brilliant kids. I'll create a database, which will help in knowing who needs what, while making communication and problem as hands-on issue. I'll create a robust partnership with NGOs in order to build and raise the income levels of my people, while not forgetting to attract health and other social infrastructure to my area through partnerships and collaborations."
YKK is a graduate of Accounting from University of Lagos. She is a Media Professional and currently works with IBST Media as a Content Producer and a Volunteer at Daystar Christian Centre Information Unit. She also has a Certificate in Journalism from the Federal Radio Corporation of Nigeria (FRCN) and equally bagged a Basic Certificate in French Language from the Nigerian French Village, Badagry, Lagos.
The vibrant and outspoken Yusuff Khadijah Kuburat is a member of the Junior Chamber International and also a member of National Youth Assembly of Nigeria, NYAN, Lagos Chapter. She is a dynamic, articulate and promising young lady with an enthusiastic passion for service to humanity and has always engaged and mobilized young people and adults to become more involved as well as contribute positively to their different communities.