You Can Survive On N400 A Day In Morocco, Says Nigerian Student Abubakar
Posted on February 12, 2018
FRANCIS ACHI/who was in Morocco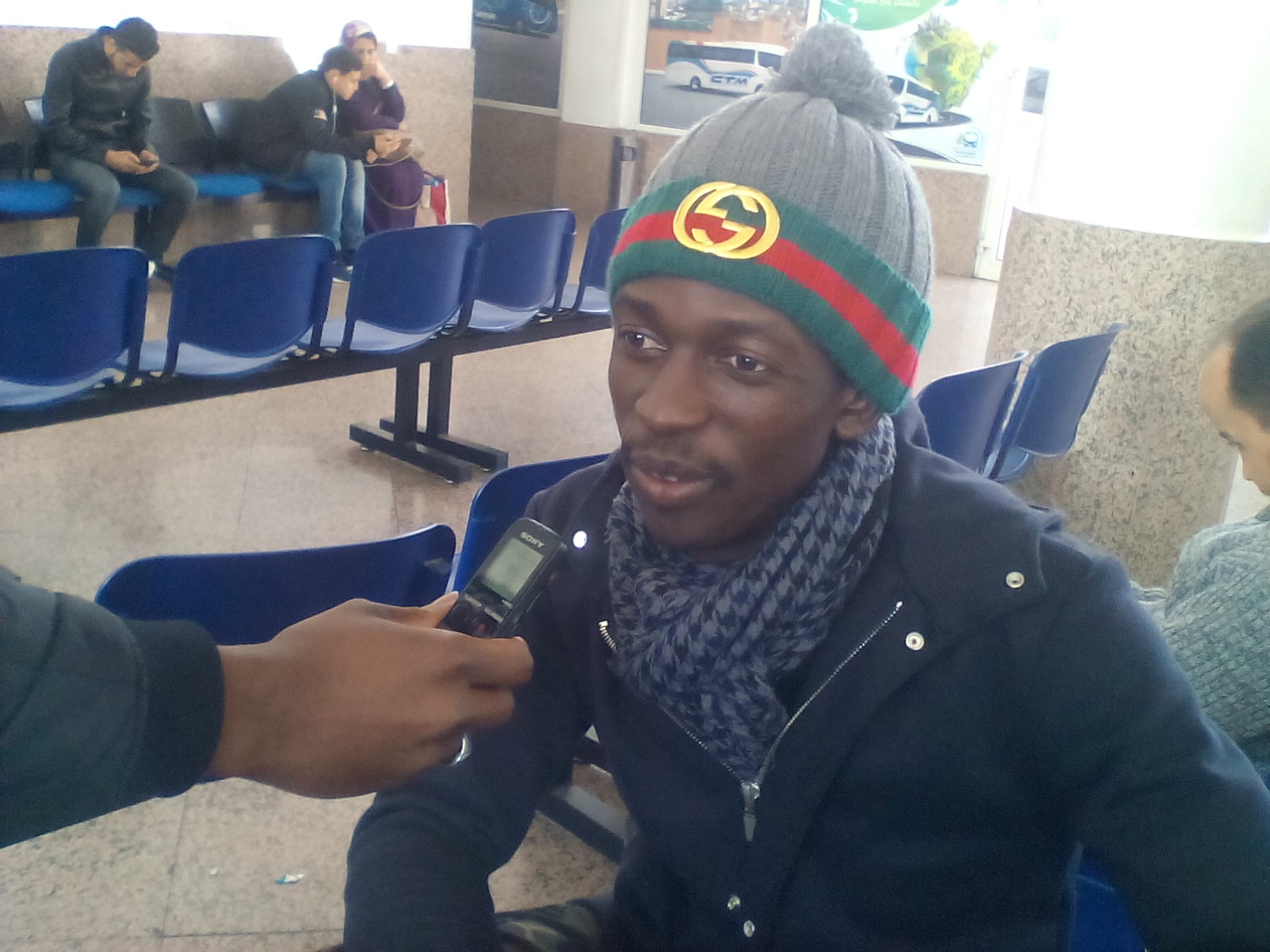 Mubarak Abubakar, a Nigerian student  in Morocco 
At a time when hardship is really hitting millions of Nigerians very hard with the harsh economy in Nigeria, Mubarak Lawal Abubakar, President of Association of Nigerian Students in Morocco has said that one can survive on 10 Moroccan Dirham which is about  N400.00 in Nigerian currency.
In an exclusive chat with PM EXPRESS in the city of Marrakesh in Morocco during the last CHAN 2018,  Abubakar, who has spent five years in Morocco as a Radiology student in a Moroccan university revealed that life is very easy for the Nigerian students  in the Kingdom of Morocco as most of them are under scholarship from the Nigerian government and others are equally enjoying the same from the Moroccan government and they are giving monthly allowance .
" Many of us here are under scholarship from the Nigeria government that is the Bilaterial Educational Agreement and in every month we get allowance from the government of Nigeria . The other Nigerian students who are not under scholarship from Nigeria government are also enjoying scholarship from the Moroccan government." Abubakar said.
"The Moroccan government gives the students 750 Moroccan Dirham which is about $80.00 per month . Life here is easy although not that cheap , but you can survive. We use the little  allowance on food, transportation and other basic necessities that a student needs.
" About 70% of Nigerian students are on scholarship from Nigeria government and the other 30% are on scholarship from the Moroccan government .
"The fact is that this is the kingdom of Morocco and actually the King has really tried for the citizens of Morocco and even for the  foreigners. The truth is that you cannot differentiate between the rich and the poor people in Morocco. It is the same life for everybody . No oppression against the poor.
" They eat the same food and with 1 Moroccan Dirham you can have your break fast and you can eat breakfast, lunch and dinner with 10 Moroccan Dirham, which is about N400.00 in Nigerian currency. You can survive on N400.00 per day and the transportation and road network are excellent", he revealed further .
Abubakar also said that any foreigner that wants to survive in Morocco must learn French and Arabic languages very well and must be able to communicate fluently in either French or Arabic, as he stressed that the people of Morocco are not usually comfortable with foreigners who neither speak French or Arabic and the language barrier may be a stumbling block in enjoying the benefits that are in Morocco.
" The language is very important if you want to survive in Morocco. You must learn , understand and speak French and Arabic very well. We have about 500 Nigerian students studying at various universities in Morocco and we all learnt how to speak French and Arabic languages . French is mostly used to impact knowledge at their universities.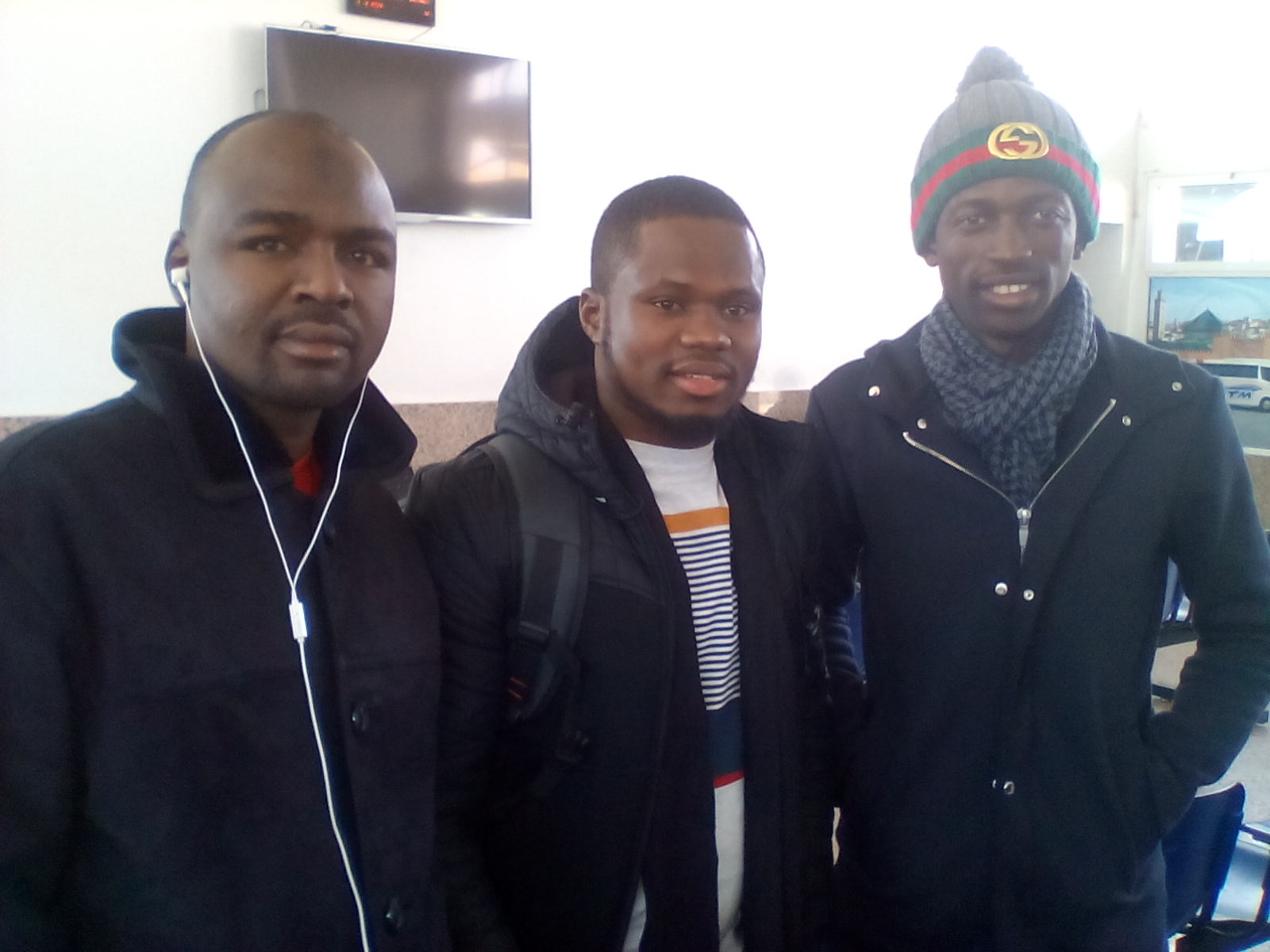 Mubarak (right) and two other Nigerian students 
The beauty of it all is that education is free at all levels in Morocco according to Abubakar , who said that it is free for both citizens and foreigners.
" Education is free in Morocco. We don't pay any school fees in Morocco because educational system is free from the primary school to first degree, Masters and even P.HD , every cadre of education is free.
" So everything about Morocco is seriously fantastic . It is very amazing and  living in Morocco has shown that you cannot differentiate between the rich and the poor and what makes the country more amazing is the fact that five things that makes a  country great can be seen working perfectly well in Morocco. Security, transport, power , health and education are all working fine in Morocco," he said.