Ibadan Come Alive For Another Taste Of Glo Laffta Fest Sunday
Posted on August 6, 2017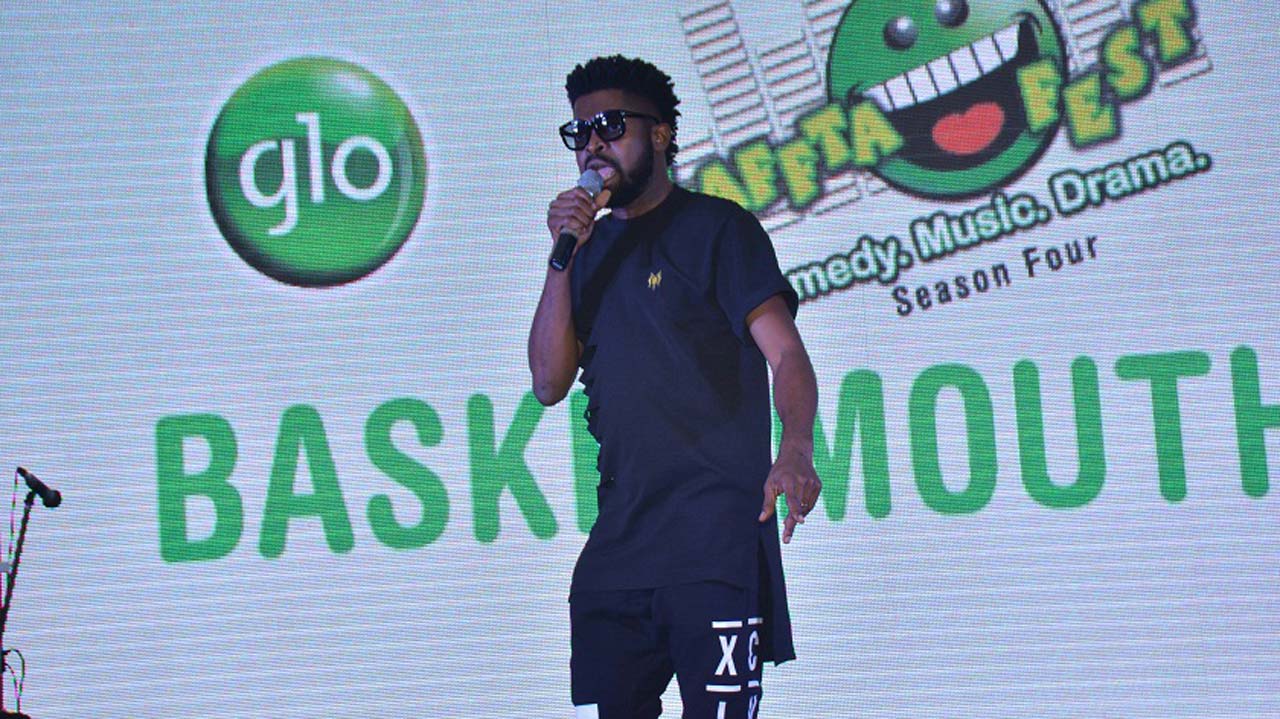 Leading telecoms operator and one of the biggest sponsors of entertainment in the country, Globacom has said that the residents of Ibadan, Oyo State capital will experience a bigger and richer comedy concert this Sunday than it did when the Glo Laffta Fest  comedy tour first landed in the ancient city last June 11.
According to Globacom, the June concert was "unbelievable fun" but the company assured that residents should expect an even more explosive show today Sunday.
"Tonight's event promises to be even more hilarious, more entertaining, more colourful and even richer as Bovi and Basketmouth, two of Nigeria's most creative stand-up comedians, are ready and well rehearsed to send fans holding their bellies in laughter," Globacom assured.
Also performing on Sunday are On-Air-Personality and stand-up comedian, Osama; one of Nigeria's most popular comediennes, Helen Paul; social media sensation, Mr. Patrick and the most popular 'Preacher' and 'Interpreter' comic duo, Still Ringing.
Basketmouth urged Ibadan residents to get ready to laugh their anxieties and sorrows away.
Also, Samuel Ogunrina Ayodeji and Ojo Oladipupo Daniel, jointly known as Still Ringing, said the people of Ibadan should "Look forward to the best of comedy."
"You know us now, just come and let us pass you power like power holding. We will minister to you and you will never remain the same," Still Ringing said.
The event, holding at the Jogor Centre, Ibadan will be graced by Nollywood mega stars such as Richard Mofe Damijo (RMD), Odunlade Adekola, Victor Osuagwu and Mr. Latin.
It will be anchored by Nollywood actresses, Ebube Nwagbo and Uche Jombo.
Globacom stated that all subscribers who wish to attend the event need to do is to use up to N2,000 credit on their Glo lines within one month and text LOL with the location name to the short code 240; for example, "LOL Ibadan" to 240.
Subscribers who do not meet this criterion but who wish to attend the show are requested to go to the event venue with N2000 to purchase airtime for their own use.
They will then be entitled to a ticket.
Other locations the comedy train will touch in the weeks ahead include FESTAC, Lagos; Suleja, Niger State; Kano, Anyigba and Lokoja, Kogi State; Port Harcourt, River State; Onitsha, Anambra State; Makurdi, Benue State and Ajah, Lagos.