Man Collapses In Court to Evade Prosecution
Posted on February 13, 2018
CYRIACUS IZUEKWE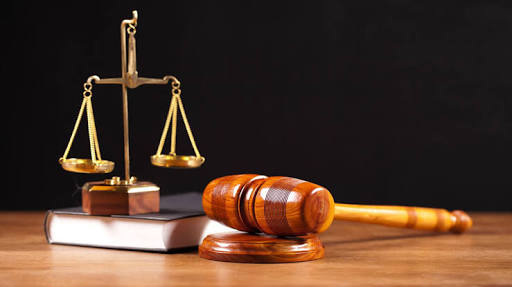 There was mild drama in a Lagos court after a 52-year old man, Rafiu Tijani who was caught on CCTV camera for stealing a phone at a super store collapsed in the dock to escape arraignment in Lagos.
The incident happened at Isolo Magistrates court where Tijani  was brought to be arraigned for stealing.
The investigative police officer, IPO, who brought him to court however pretended to be reviving him, asked him to get up and take transport money to go home.
He got up, collected the N200 and walked away from the court premises with the hope that he had deceived the court and the IPO.
P.M.EXPRESS reports that while Tijani was leaving the court premises with the hope that he had deceived the court, the police officer called him back and moved him back to the court room where he was eventually arraigned.
According to police, the Ogun State-born Tijani went to a super store where phones were sold in the Mushin area of Lagos and pretended to be a customer.
He stole a phone belonging to the owner of store, one Stephen Emebo, escaped and sold the phone.
Tijani came back another day to try his luck, without knowing that the CCTV camera had captured him the previous time he came and stole a phone. Emebo was able to identify him, invited him into his office and showed him his picture on the screen. He confirmed that he was the person in the picture. Emebo then played the video showing how he stole the phone, he was shocked and was thereafter handed over to the police.
He was charged before Isolo Magistrates court, where he attempted to mislead the court until the police officer exposed his trick and was arraigned eventually.
He pleaded not guilty.
The prosecutor, Mr Oje Uagbale did not object his bail condition but told the court that the suspect was healthy and he was only pretending in order to mislead the court and escape justice.
The Presiding Magistrate, Mrs. O.A. Teluwo granted him bail in the sum of N50,000 with two sureties in like sum.
He was remanded in prison custody pending when he will perfect his bail condition.
The matter was adjourned till 21 February, 2018.