Comrade Ostende Is Keynote Speaker At 4th Anambra Media Excellence Awards Ceremony
Posted on August 15, 2022
EDOZIE EZEBINUGWU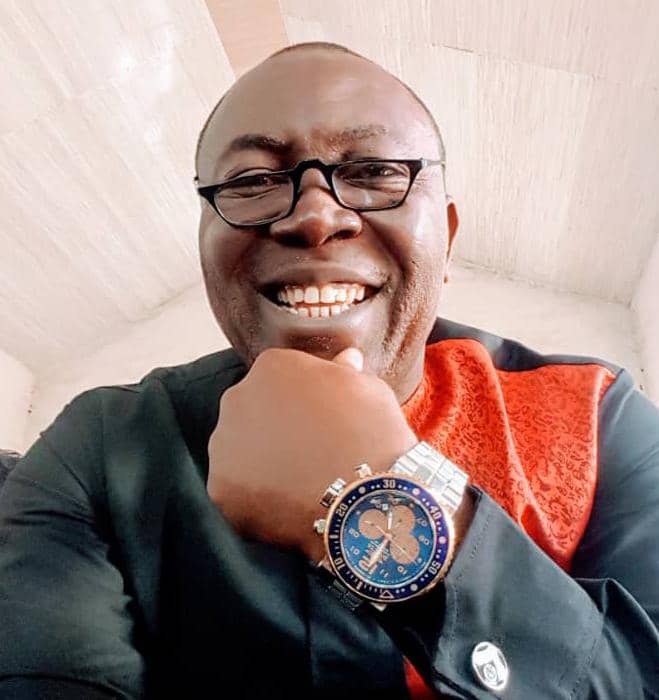 The Anambra born Philosopher and mass-media professional, Comrade Oguegbu Ostende Celestine, has been named  as the keynote speaker for the 4th Anambra Media/Movie Excellence Awards (AMEA) ceremony of the Association of Digital Media Core Advocates (ADMCA).
The annual awards ceremony, scheduled for Sunday, 25th September 2022, at the Best Western Meloch Hotel Awka, will also witness the traditional media hangout with Ogene Ndigbo, all in one night.
Media and movie Practitioners, who have distinguished themselves in the industry will be recognised and honored.
The 4th Anambra Media/Movie Excellence Awards will feature the award of Outstanding Social Media Influencer Award; Outstanding Movie Maker Award;
Overall Best Journalist Award; Best Comedy Skit Award; Best Radio Station Award; Best Actor Award; Best Online News Agency Award; Best Feature Film Award; Anambra Media Friendly Award.
Founder of AMEA, Dr. Chuma-Odili Harris, described the choice Comrade Oguegbu Ostende Celestine as keynote speaker as historic and significant.
"Comrade Ostende was one of the recipients of the prestigious Anambra Media Excellence Awards in 2021. We are honored to welcome him to AMEA 2022 and look forward, as do our guests, to his remarks on this important occasion."
The keynote speaker will be speaking on the theme "Impact of Social Media on Anambra Election Outcomes."
Comrade Ostende started his career at Federal Polytechnic, Oko, in 2005 as Administrative Officer and rose to the rank of Senior Assistant Registrar before he was converted to Lecturer cadre in 2016. He is a member of the Chartered institute of Public Administrators of Nigeria (CIPAN) and Philosophers Association of Nigeria (PAN).
His community services include; Resource person at a Symposium organized by Duns Scotus School of Journalism, Bigard Memorial Seminary, Enugu, 2003; Resource Person at Media Night, Press Club International, Federal Polytechnic, Oko, 2007; Resource Person at the Operational Workshop on Effective Time Management for Higher Productivity, organized by Delta State Government, 2011; Resource Person at a Youth Workshop organized by Adazi-ani Town Union, 2020.
Comrade Ostende had held positions as: 1st Auxiliary, St.Johnbosco Seminary, Isuaniocha, Assistant Secretary, Trade Union Congress of Nigeria (TUC) Anambra State Chapter, Staff Adviser, Movement for Change (M4C), Federal Polytechnic, Oko, Atani Campus, Staff Adviser, Nigeria Federation of Catholic Students (NFCS), Federal Polytechnic, Oko, Atani Campus and currently the National President, Savio Bosco Old Boys Association (SABOBA).
He has received meritorious service titles and awards from numerous bodies, institutions, unions, faith based organizations and cultural institutions.
Comrade Ostende will be continuing a tradition of exchange and interaction between high-powered guests and ADMCA at the awards. His distinguished service and wealth of experience in journalism will resonate with the guests.
The Association of Digital Media Core Advocates ADMCA is committed to creating an enabling platform for media practitioners to excel in learning, career, and leadership.