Lagos Public Secondary Schools Receive Lego Robotic Kits
Posted on March 15, 2023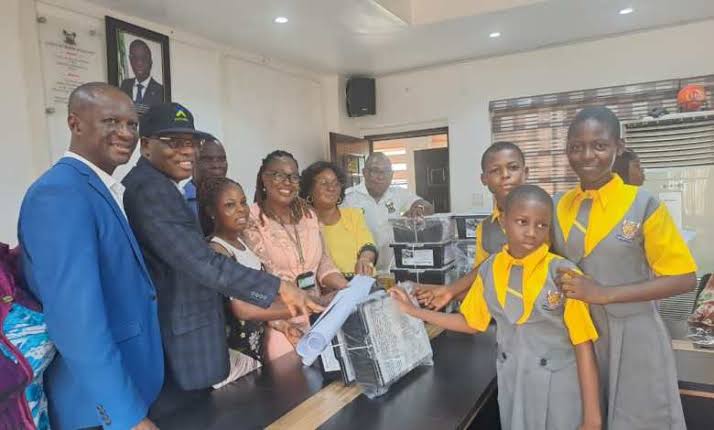 As part of the intervention towards scaling up the gains in the education and technology agenda of the present administration, the Ministry of Education has distributed Lego (Robotic) Kits to 10 public secondary schools in the state.
According to Mr. Abayomi Abolaji, the Permanent Secretary, Ministry of Education, the device, a programmable robotic construction kit, gives users the power to build and programme robotics through the intuitive software programme.
Addressing the students during the presentation at the Conference Room of the Ministry at the Secretariat, Ikeja, the Permanent Secretary, represented by the Director of Basic Education Services (BES), Mr. Adeyemi Adebayo, described the initiative as a way of enhancing the artificial intelligence of students to create a future where complex and evolving challenges can be solved through the robotic system.
Abolaji also emphasised the need for the students to explore the talent and creative mindsets within them to achieve a greater height through technology, just as he encouraged them not to limit their thinking to their preferred careers but explore other areas of human endeavours by thinking outside the box and remain tech-driven.
Earlier, the Director of Science and Technology Department of the Ministry, Mrs. Grace Akinfoyewa stated that the remarkable wins of Lagos State Public Secondary Schools in over a decade in Robotic competition both at the National and International level are testaments to the deliberate efforts of the government to support the education sector to meet future challenges.
She explained that with the addition of the 10 schools that received the kits today, the state now has 110 public schools with robot kits.