Man Arrested For Stealing Own Tricycle
Posted on November 8, 2016
CYRIACUS IZUEKWE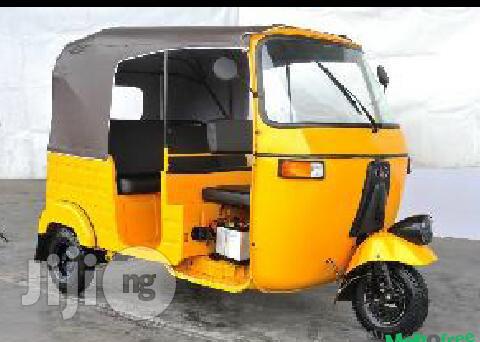 A 32-year-old man, Victor Ike, has been arrested and charged before Isolo Magistrates' court for allegedly stealing his own tricycle.
He  had given it to  an operator,  Cajethan Ibeh on hire purchase in Lagos, Nigeria, after which he allegedly went and stole it.
The incident happened at Adeshina street in Ijeshatedo area of Lagos where Ibeh parked the tricycle.
The N14,000 Ibeh claimed he kept in the tricycle was also allegedly stolen by Ike.
According to a police source, Imo state-born Ike bought the tricycle and gave it to Ibeh on hire purchase and Ibeh had been paying back for several months.
Our correspondent gathered that Ibeh had only N14,000 left to pay Ike at the end of October as the final instalment before owning the tricycle.
However, on 23 October, the tricycle got missing and it was later discovered that Ike took it away without informing Ibeh who had parked it at the spot it was stolen.
When the tricycle was recovered and Ike was arrested and taken to the police station, he claimed the tricycle belonged to him.
He was charged with stealing and assault under the Criminal Code after his arrest by a police Corporal,  Ajiye Omolola.
He pleaded not guilty and the presiding Magistrate, Mrs A. O. Adedayo granted Ike bail in the sum of N50,000 with two sureties in like sum.
He was remanded in prison custody pending when he will perfect his bail condition.
The matter was adjourned till 24 November, 2016.