We Are Not Owing Salaries -Says Akwa Ibom Govt
Posted on November 16, 2016
MICHAEL AKINOLA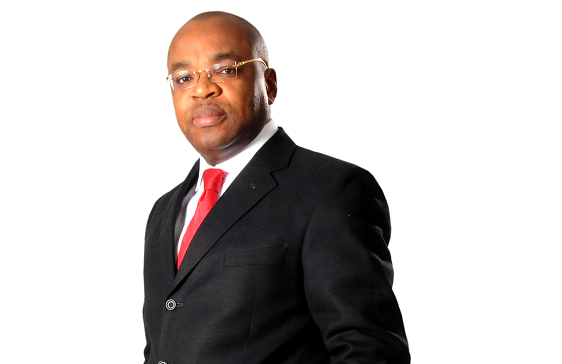 Akwa Ibom State government has described as "voodoo analysis" the conclusion by a data-sampling civic organisation, BudgIT that the state is among 33 out of 36 States that cannot met its recurrent obligation of paying salaries.
In a statement released in Uyo and signed by Mr. Ekerete Udoh, the Chief Press Secretary to Governor Udom Emmanuel, in spite of the challenging economic times, Akwa Ibom State has remained one of the few states where workers are paid regularly and on time.
"Ordinarily, we would have dismissed the report and analysis as representing the immortal words of ex-President of the United States, George H. Bush, who in describing the economic policy as enunciated by his then opponent for the 1980 nomination as the Republican Party Presidential Candidate, Ronald Reagan, as "Voodoo Economics," Udoh stated.
"There is no doubt that the conclusions reached by BudgIT, is nothing but voodoo analysis or how else would any rational and intellectually astute organization place Akwa Ibom State "last on the table of inability to meet monthly recurrent expenditure commitments".
Before the current administration of President Muhammadu Buhari officially declared that Nigeria was in a recession, few months ago, 17 states were reportedly able to meet up with recurrent needs, but, according to BudgIT's report, only three states can now meet recurrent obligations.
A report released by the organisation titled 'State of States' showed that only Lagos, Rivers and Enugu are the states that can fulfill obligations to its workers.
BudgIT placed Akwa Ibom last on the table of ability to meet monthly recurrent expenditure commitments followed by Bayelsa, Oyo and Osun.
The report focused on how much revenue is received and generated by the states, the total debt stock and the total recurrent expenditure of the states.
Lagos, Akwa Ibom and Rivers are the states with the highest budget for 2016 while Delta, Lagos and Akwa Ibom are the states with the highest domestic debts.
The table of the external debt profile showed Lagos, Kaduna and Edo at the top of the table with Yobe, Borno and Taraba occupying the bottom spots on the table.
But the governor's spokesman said, "it is spurious and curious for an organization that may pass itself off, as a credible organization to come up with such a flawed analysis."
"It bears repeating here that, Akwa Ibom State is one of the few states where workers are paid regularly and on time. Governor Udom Emmanuel has stated in so many fora and platforms that he cannot sleep and will not sleep well, if workers are owed salary. He has not only paid their salaries, but has gone ahead to pay their 2016 leave allowance, as well as their pensions.
He added that in spite of the challenging economic times in the country,  Governor Emmanuel is embarking on many life touching projects- projects that align with his campaign promise to alleviate poverty and ensure wealth creation.
"Governor Udom Emmanuel is working hard to fulfill his campaign promises and he will not be distracted by reports that are not based on facts," Udoh stated.