Popular Myths About The Man, Soludo (Part 1)
Posted on January 27, 2021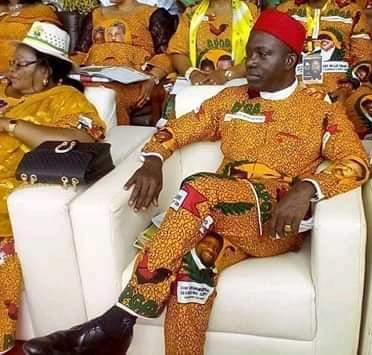 There are some myths about the man, Soludo, which are borne out of either misconception or fortuitous labelling. I will try to highlight some of them here and provide possible redirection. For those who may, this will be statement of facts. But, for the creators and purveyors of these myths they will certainly argue otherwise.
#MythNumber1
Soludo is Arrogant
Where and how this evolved from is yet a mystery to those who know Soludo closely or have encountered him up close and personal. Truth is, Soludo has an endearing charm typical of any individual with genius inclinations. I once got a random inbox review after one of my public posts on Soludo. It came from one of his contemporaries at Nsukka. This fellow recounted to me how Soludo, during their undergraduate days, selflessly worked for his emergence as the Faculty Communications Director of the Students' Union. No one actually comes to Soludo with genuine concerns without getting needed respite. It was this act of empathy and selfless understanding that earned him the epithet "Soludo SOLUTION" amongst his contemporaries. This is a fact. Drop your fiction!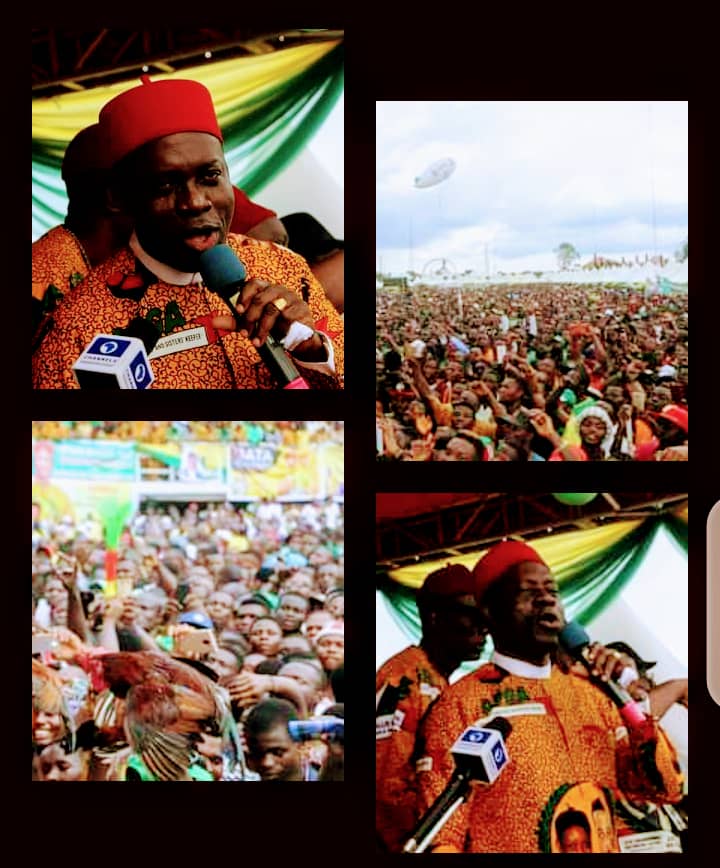 #MythNumber 2
Soludo is Stingy
This is another myth created by persons who do not understand why a man so blessed by God through his dint of hard work isn't profligate. At best, why he is not involved in opportunistic philanthropy. Again, where it matters most, Soludo has come through for his Society. From adopting the Primary School in his local community (Amaoji Primary School) where all students get educated at no personal cost to their Parents or Wards, to various endowments to outstanding indigent students and schools within and outside the State. Soludo's only undoing is his insistence that charity must not be equated with showmanship or done to massage personal ego. He is that typical anonymous donor who would insist on respect for "Donor's intention". At the height of the pandemic last year, Soludo came through with his modest contributions and never really wanted any mention.
#MythNumber 3
Soludo Only Works with people who have a First Class degree or PhD
As much as he is driven by excellence and encourages same, Soludo recognizes the place of competence and merit in the life of a functional and winning team. He believes in placing square pegs in square holes and round pegs in their fitting positions. Suffice it to say that Soludo's strongest advantage is his ability to manage human capital in ways that leave everyone happy. He once asked, "Why put a Medical Doctor in a mechanic workshop when there are patients in need of him in the hospital?" — simply put, "e kere olu e ke". As an Economist of global standing, he is not to be taught lessons in "comparative advantage". He has Drivers, Cooks, Security personels, skilled and unskilled workers on his private payroll. They do not all have First Class degrees or PhD. But again they are competent and committed to the tasks set for them, and for this he pays them their due in such a way that makes them feel dignified. Do we have to apologise for excellence?
To Be Continued…
#NewDimension | #GreaterAnambra | #YESSoludo | #Amaechina
– Mazi Ejimofor Opara, a Soludo Apostle, writes from Awka, Anambra State.