Presidential Campaign Council: Tinubu, APC To Decide This Weekend 
Posted on July 28, 2022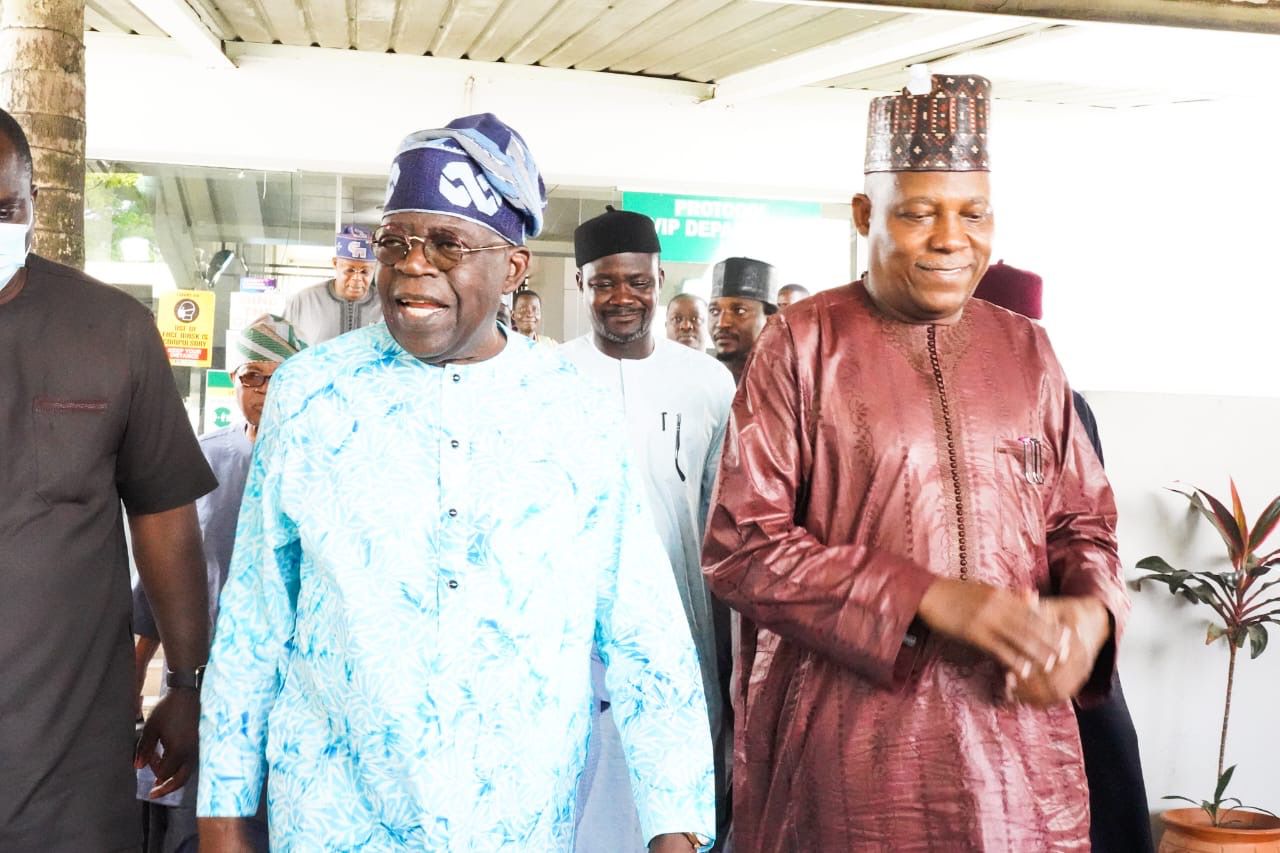 The leadership of the All Progressives Congress (APC) and its Presidential candidate, Asiwaju Bola Ahmed Tinubu, will take a final decision on the structure of the Campaign Council that will drive the Presidential campaign.
It was gathered that Asiwaju Tinubu and the APC leaders in consultation with President Muhammadu Buhari will finalise the leadership of the Campaign Council by this weekend after which who will be Chairman and Director General will be formally unveiled to the public.
It had been in the media space that former Edo State Governor and former National Chairman of APC, Comrade Adams Oshiomhole and Kaduna State Governor, Mallam Nasir El-Rufai, had been named as the Chairman and Director General of the campaign respectively.
P.M.EXPRESS gathered on Wednesday that Oshiomhole and El-Rufai are being considered for the roles alongside Plateau State Governor, Solomon Lalong, who is also being considered and a final decision may not have been taken on roles for Oshiomhole and El-Rufai even though they have been penciled down for the two positions.
"Governor Lalong's name is among those being considered. There are interests within and outside the party and some APC Governors are advising our Presidential candidate to consider the Plateau State Governor as the Director General of the Campaign Council because he is a Christian and Chairman of Northern Governors Forum."
"Those who think the feelings of Christians in the country and most especially Northern Christians need to be assuaged and be carried along are making strong arguments in favour of Lalong as the most suitable person for the DG."
"This is what is causing the delay in making the names official. The leadership of the party and Asiwaju Tinubu will take final decision on this matter latest by this weekend and the campaign structure will finally take shape ahead of September 28 when campaigns will formally start in line with INEC guidelines," said a chieftain of the All Progressives Congress, who is close to the plans.