Solar Hybrid Mini Grid Launch: Light Has Come To Conquer Darkness –Power Minister Tells C'River Community
Posted on May 8, 2021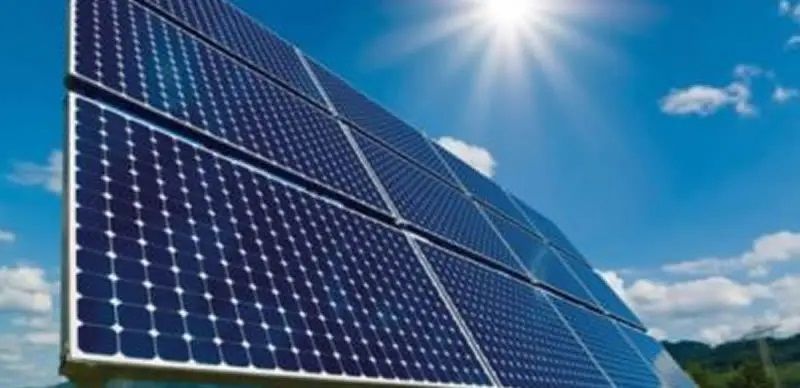 The Minister of State for Power, Prince Goddy Jedy-Agba on Friday told the people of Okangha Mkpansi in Ikom Local Government Area of Cross River State that light has come to conquer the darkness that had pervaded the community.
He stated this while commissioning a 60kWp solar hybrid mini grid in the community. 
The minister said during the ceremony, "Light has come to conquer darkness. You owe a duty to maintain the facility. If you take care of it, more will come."
Speaking about the importance of the facility delivered by the Rural Electrification Agency, he said, "I want to assure you today that with REA continuously following the right technical standards and specifications in the deployment of energy projects, Nigerians will continue to receive the best energy installations across the country. 
"We have observed over years that renewable energy solutions such as solar hybrid mini-grids and solar home systems are quickly helping to close the electricity gap in the nation project.
"In order to continue to optimise these technologies to power communities and improve local socio-economic status of communities across Nigeria, the REA and the Ministry of Power will continue to drive the mandate of the Federal Government while opening up the sector to quality investment."
Jedy-Agba said small business owners like hair dressers and artisans will benefit from the solar energy.
The MD/CEO of REA, Engr Ahmad Salihijo Ahmad, who was represented by the Executive Director Technical Services, Engr Barka Sajou, told the people of the community "to protect this infrastructure from theft and vandalisation."
The state Governor Prof Ben Ayade, represented by the Commissioner for Power, Victor Agu, said the "Government of Cross River State sincerely appreciates the Federal Government for this intervention and the Rural Electrification Agency for the completion of this very laudable project." 
Ikom Local Government Council Chairman, Kingsley Egumi, said the solar energy "is a big development to the community and to Ikom Local Government as a whole as the community will be able to process their farm produce with the electricity at any time and reduce noise pollution from generators powering these machines. And also, our children will be able to read their books at night."
Speaking on behalf of the Mkpansi community, Egan Anohobi, said the 60 households target of the project did not cover a good part of the community.
"So, while beneficiaries are happy, non beneficiaries are sad, jealous, or even alienated. We humbly appeal to the Minister to consider the approval of another phase of the project to extend coverage to those unserved in the present phase," he said.
He emphasised that the community has taken ownership of the project and has sustainability plans to protect the project.