Photos: How Osinbajo Was Mobbed In Calabar By Excited Kids
Posted on June 1, 2017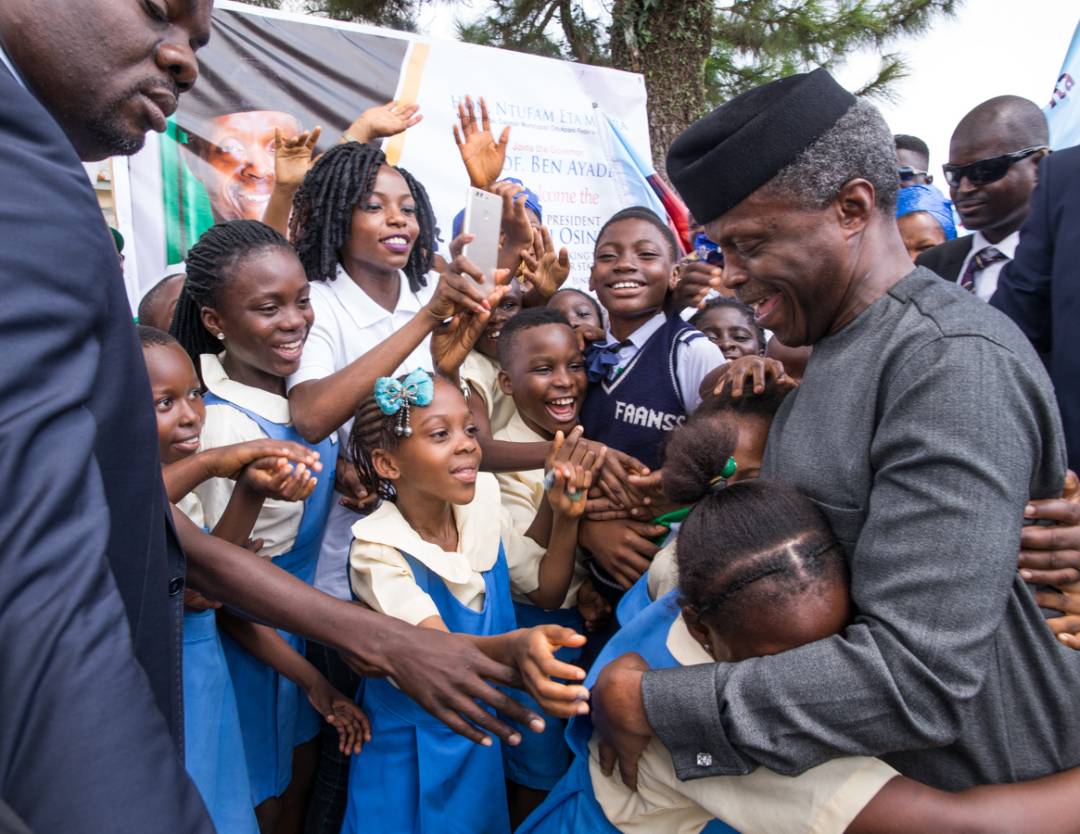 The acting president, Prof Yemi Osinbajo was in Calabar, Cross River State, in continuation of the Niger Delta New Vision engagement, as well as to launch the #MSMEClinic.
He was mobbed by the hundreds of excited school kids and the acting President in a tweet later thanked the people of Calabra for the warm reception.
"Calabar, thank you so much for the warmth and welcome," he tweeted.